Abarth 595 Purple Devil, the latest customization by SuperCorsa Automobili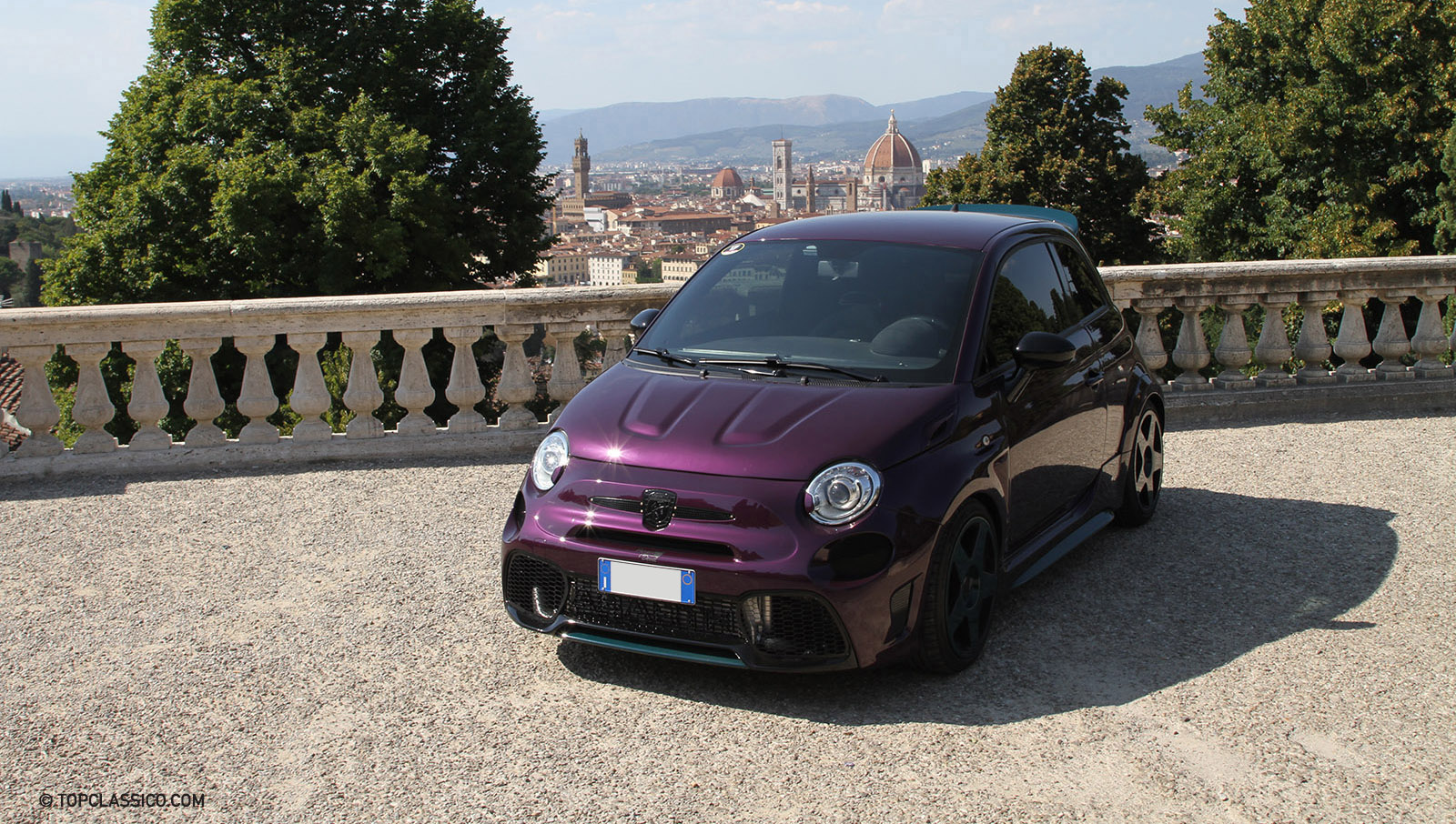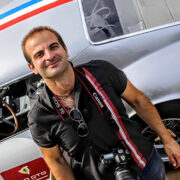 The Tuscan brand has developed a series of interventions that have made this little beast of the Scorpion phenomenal
A long experience in the world of cars, despite his young age, the passion for classic cars and the love for quality craftsmanship convinced Claudio Bambi to found SuperCorsa Automobili in 2018. The Tuscan brand based in Scandicci is dedicated to customization projects on commission. It carries out interventions aimed at the bodywork, mechanics or interiors, or creates real one-offs.
From the first works carried out for friends and acquaintances, up to the comparison with some important names in the sector and the collaboration with the Abarth Club Firenze, SuperCorsa Automobili has already created ten customized cars of Stellantis and three motorcycles, thanks to the network of collaborators and craftsmen coordinated by Claudio Bambi. Among them also this little fury called Abarth 595 Purple Devil, with a sporty and captivating but at the same time elegant soul. A metallic purple color with Fjord green finishes was chosen for it. It is a car suitable for all types of use, from an "aperitivo" in the city to use on the track, while still having 250 HP, braking system and racing setup.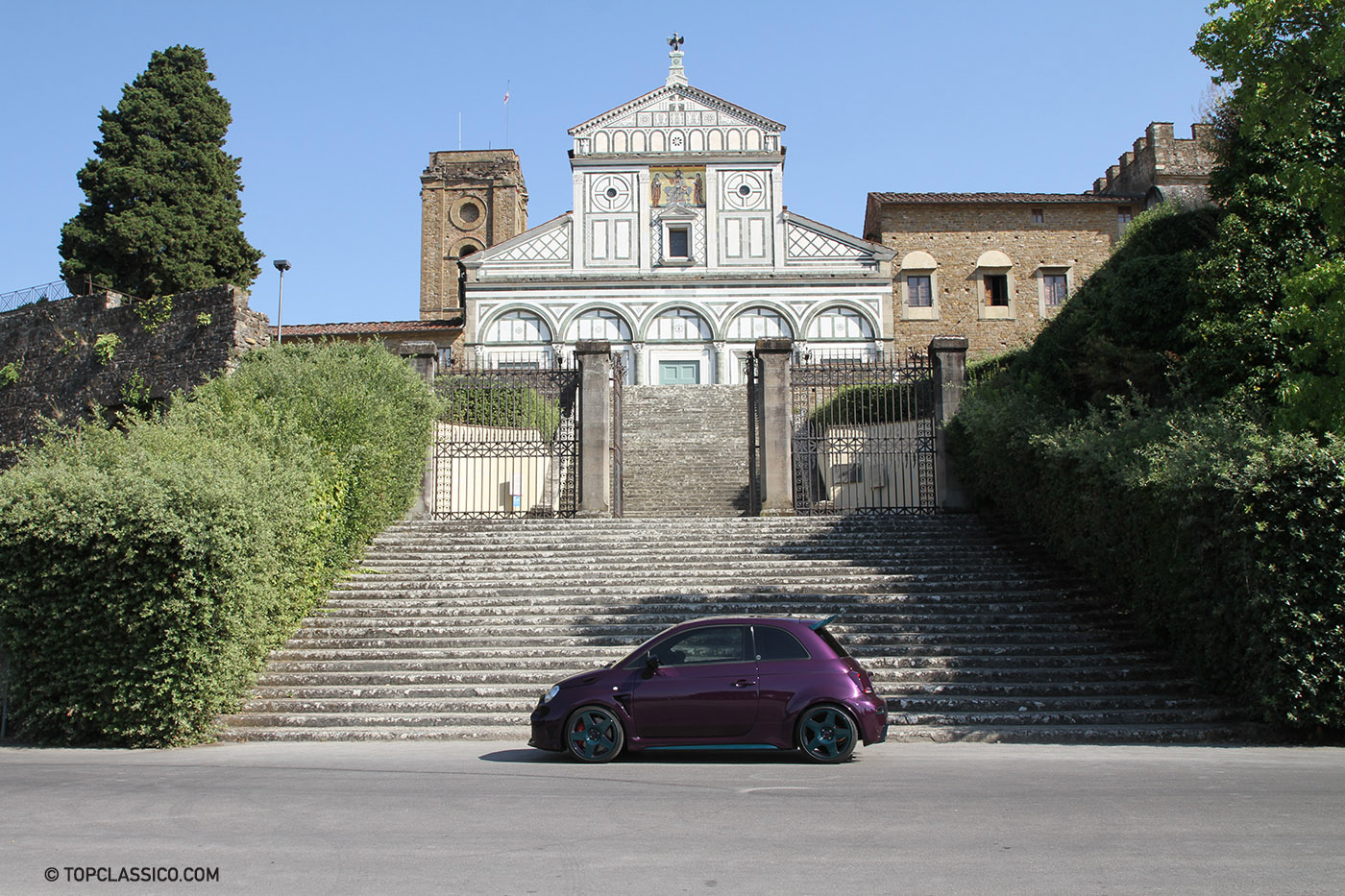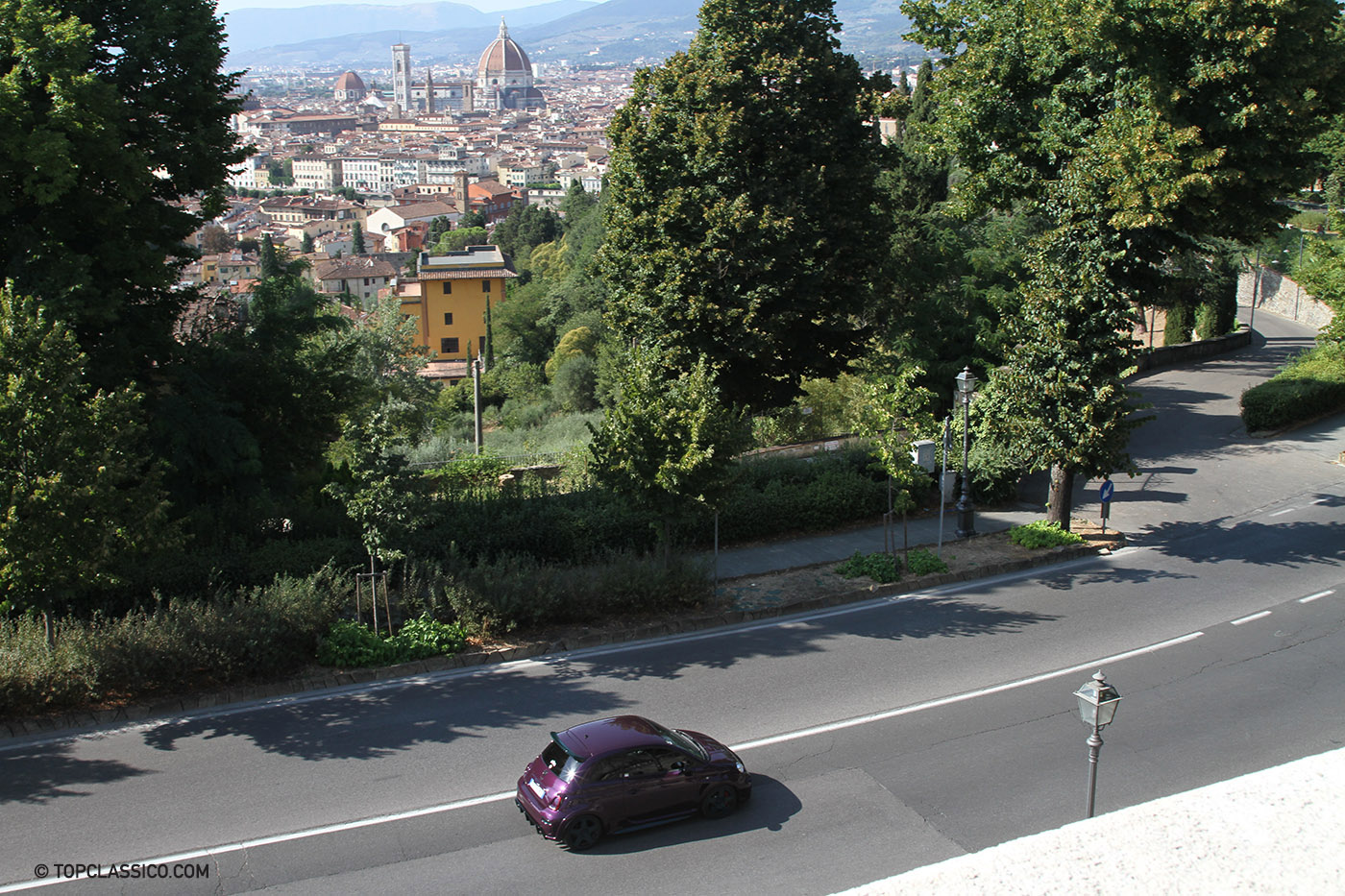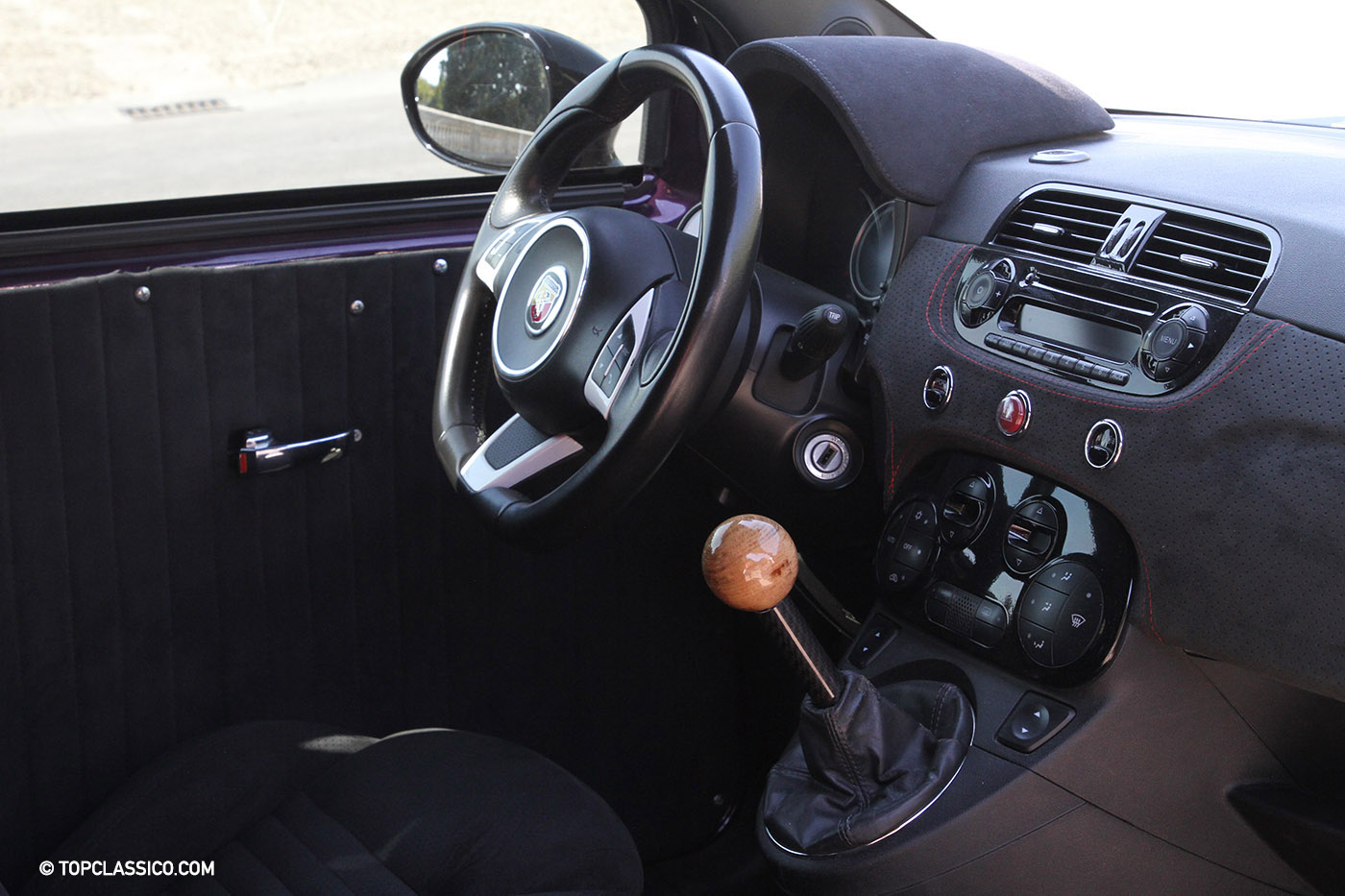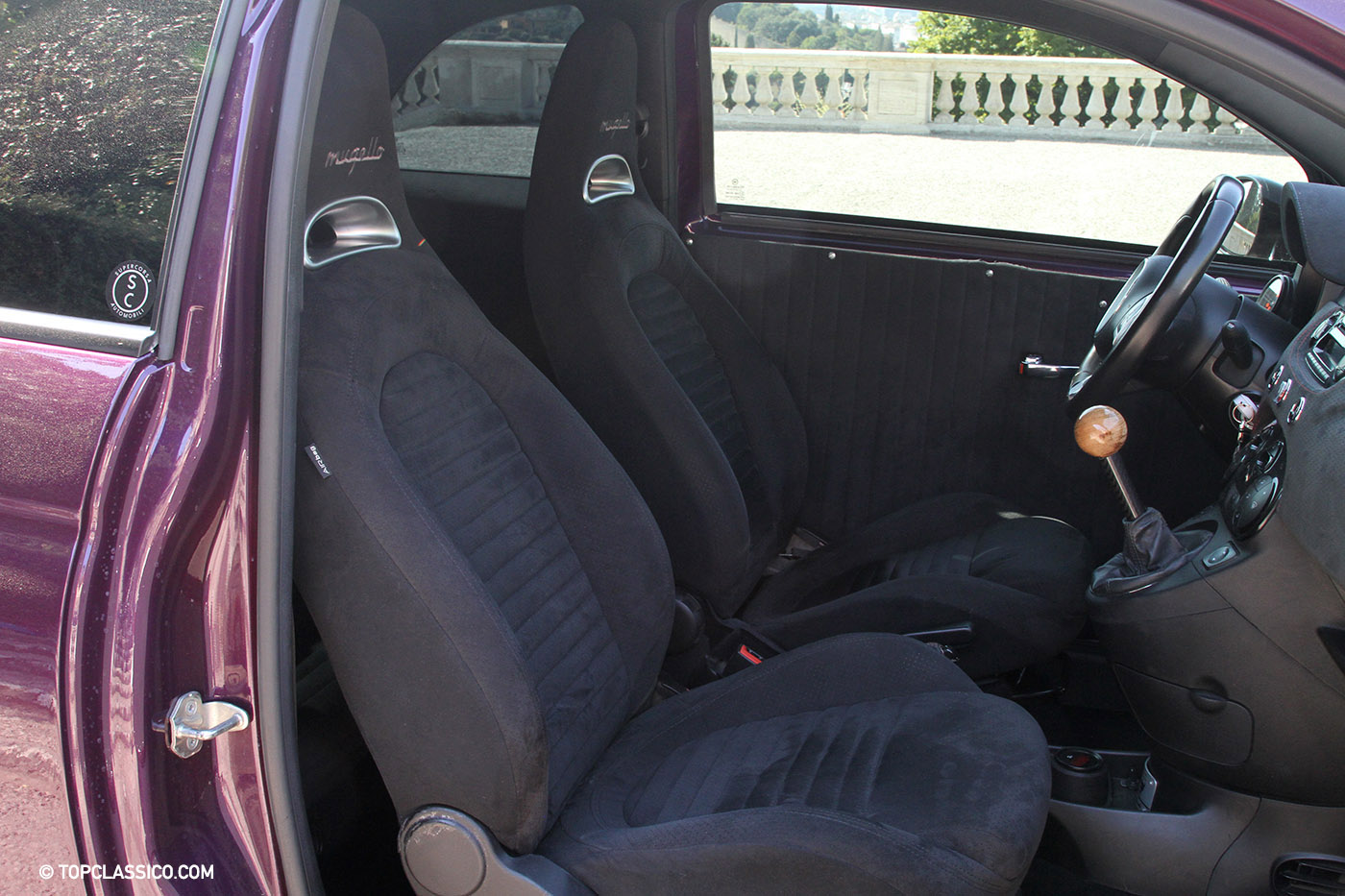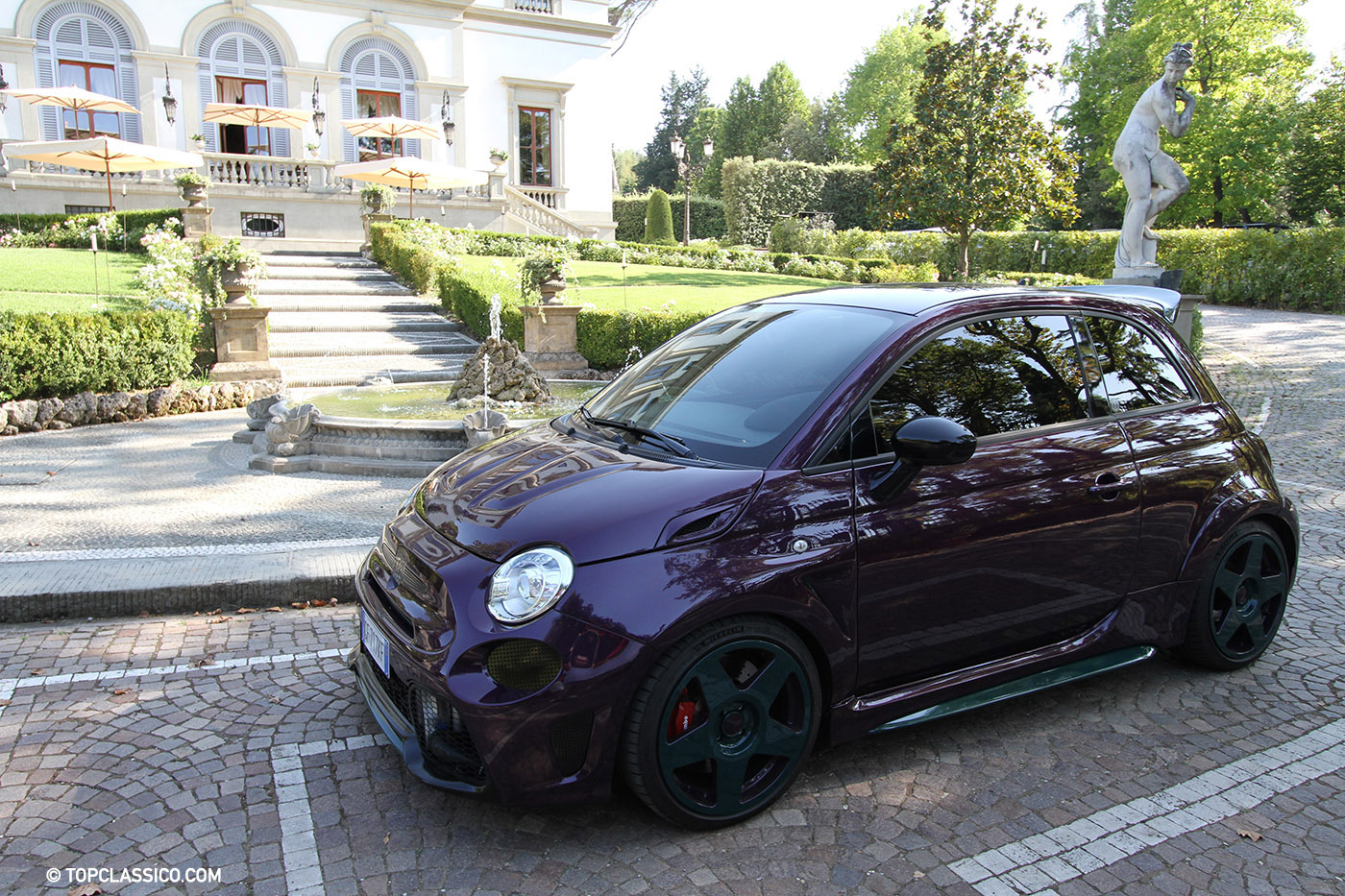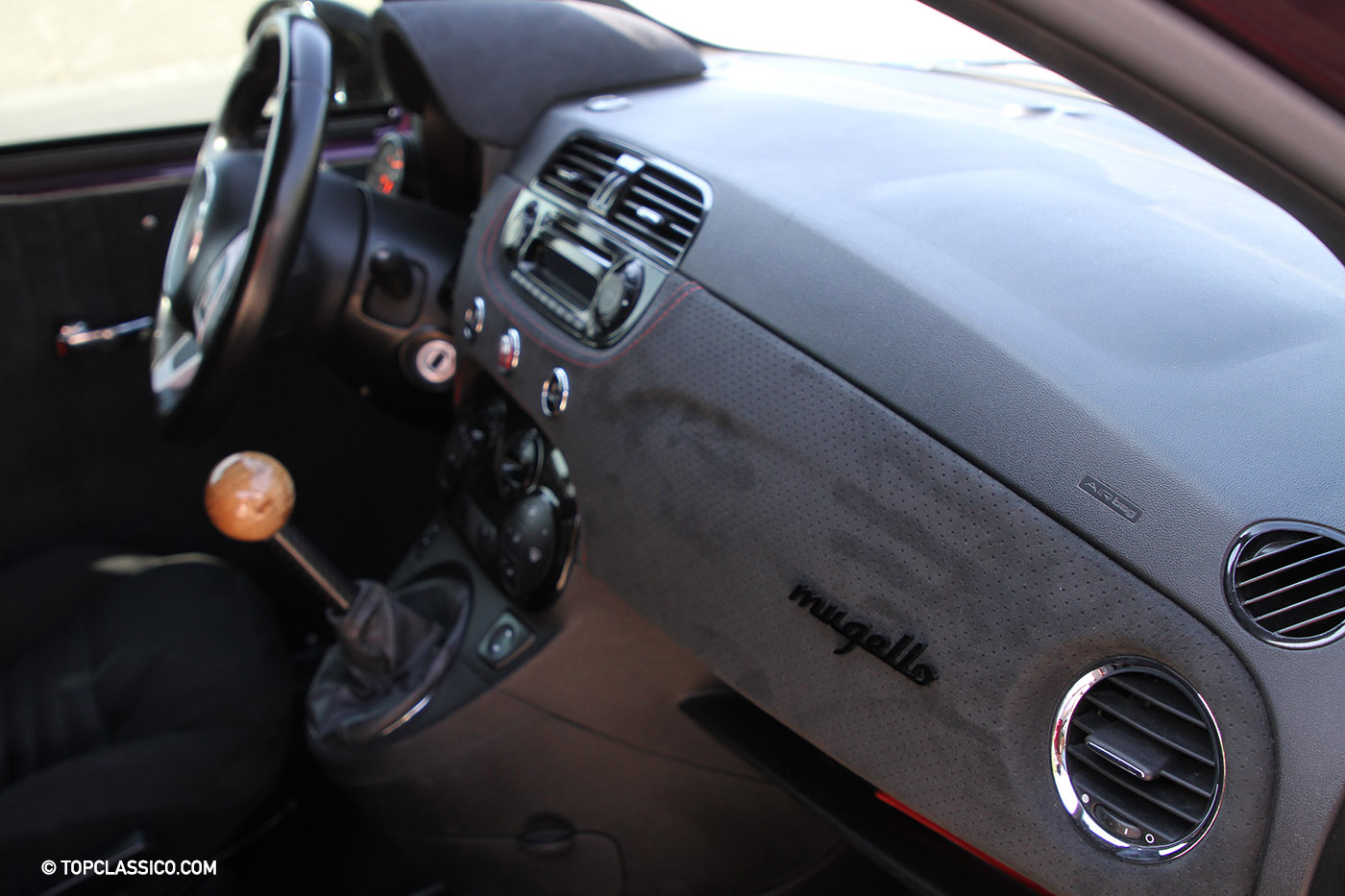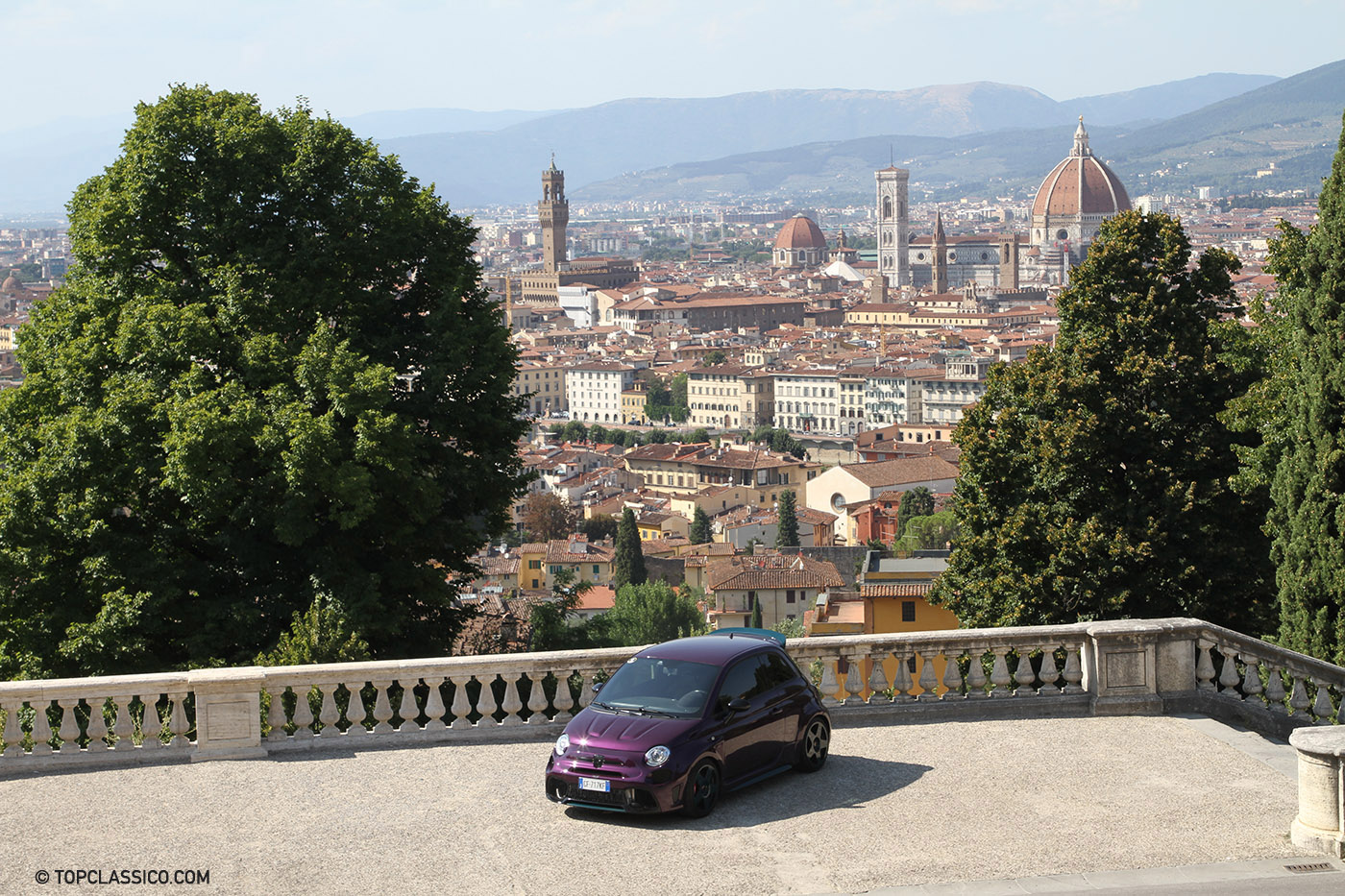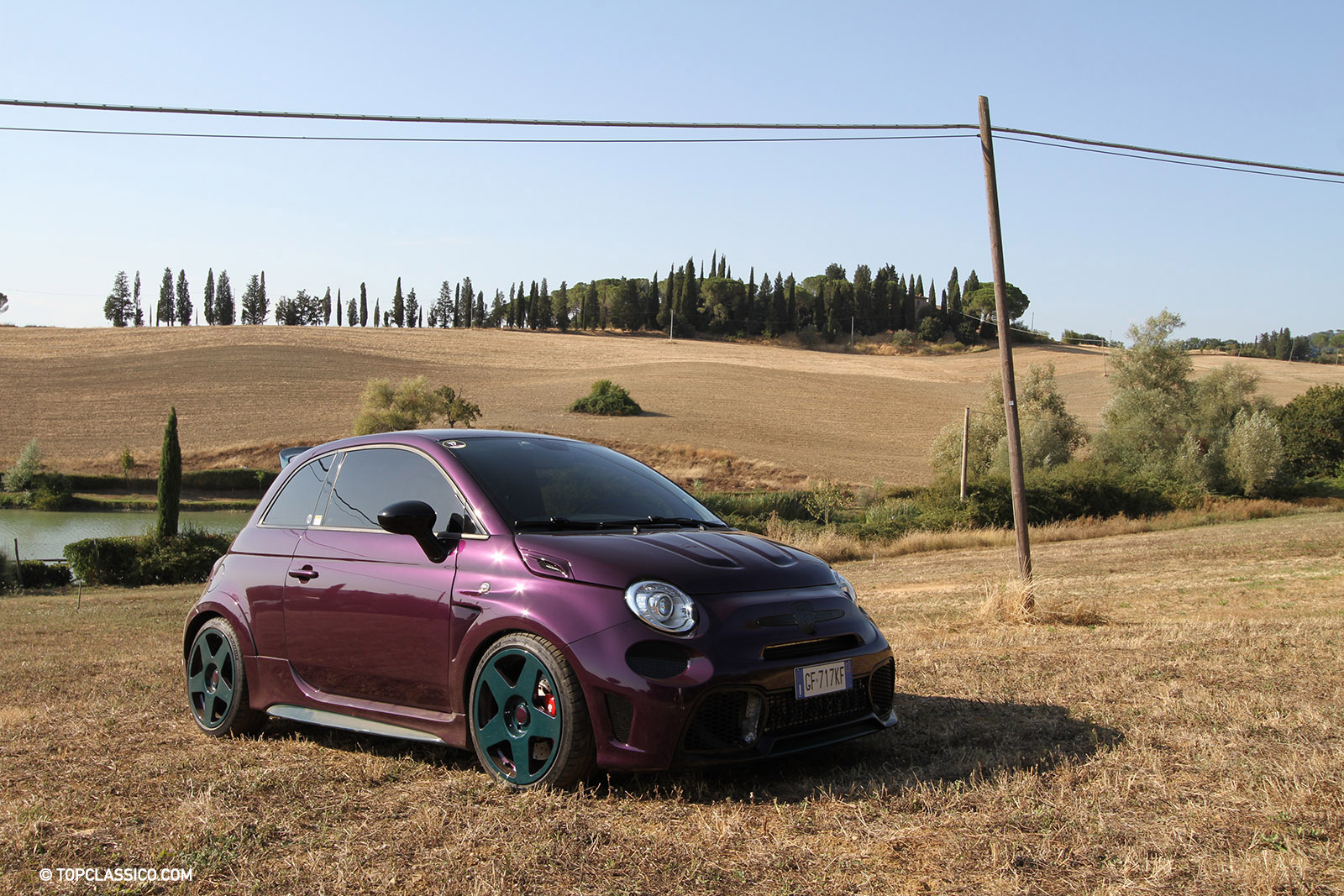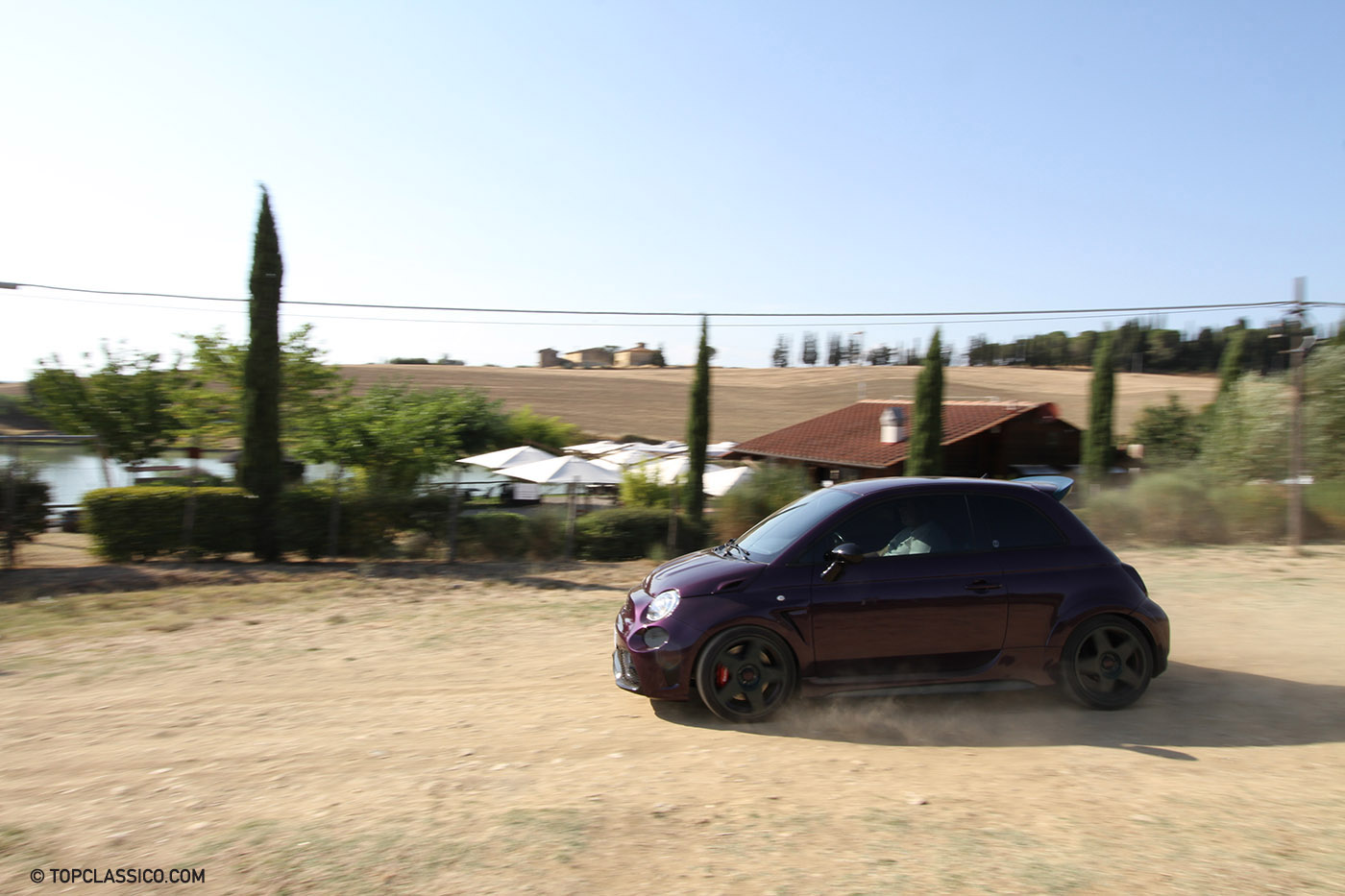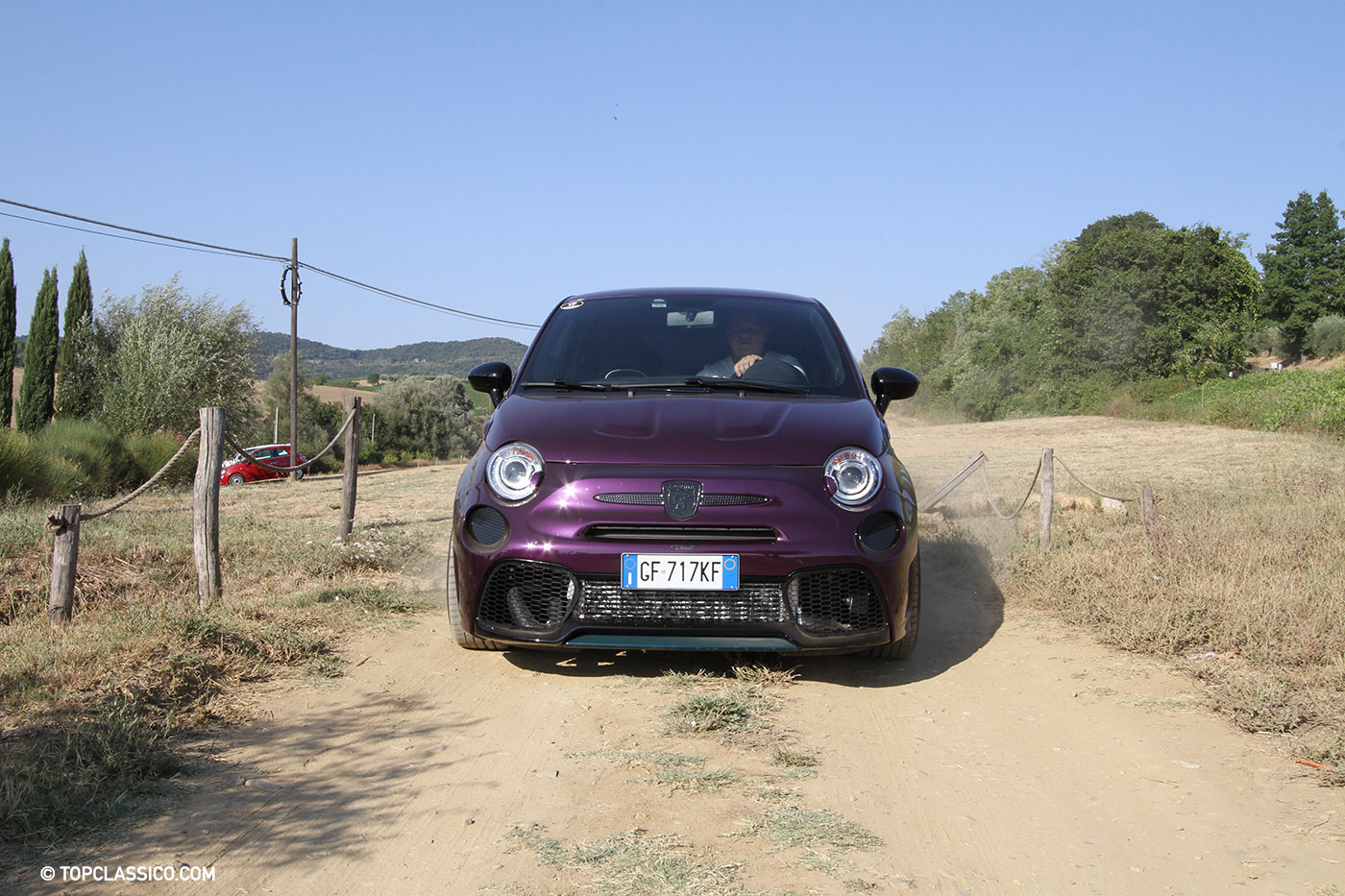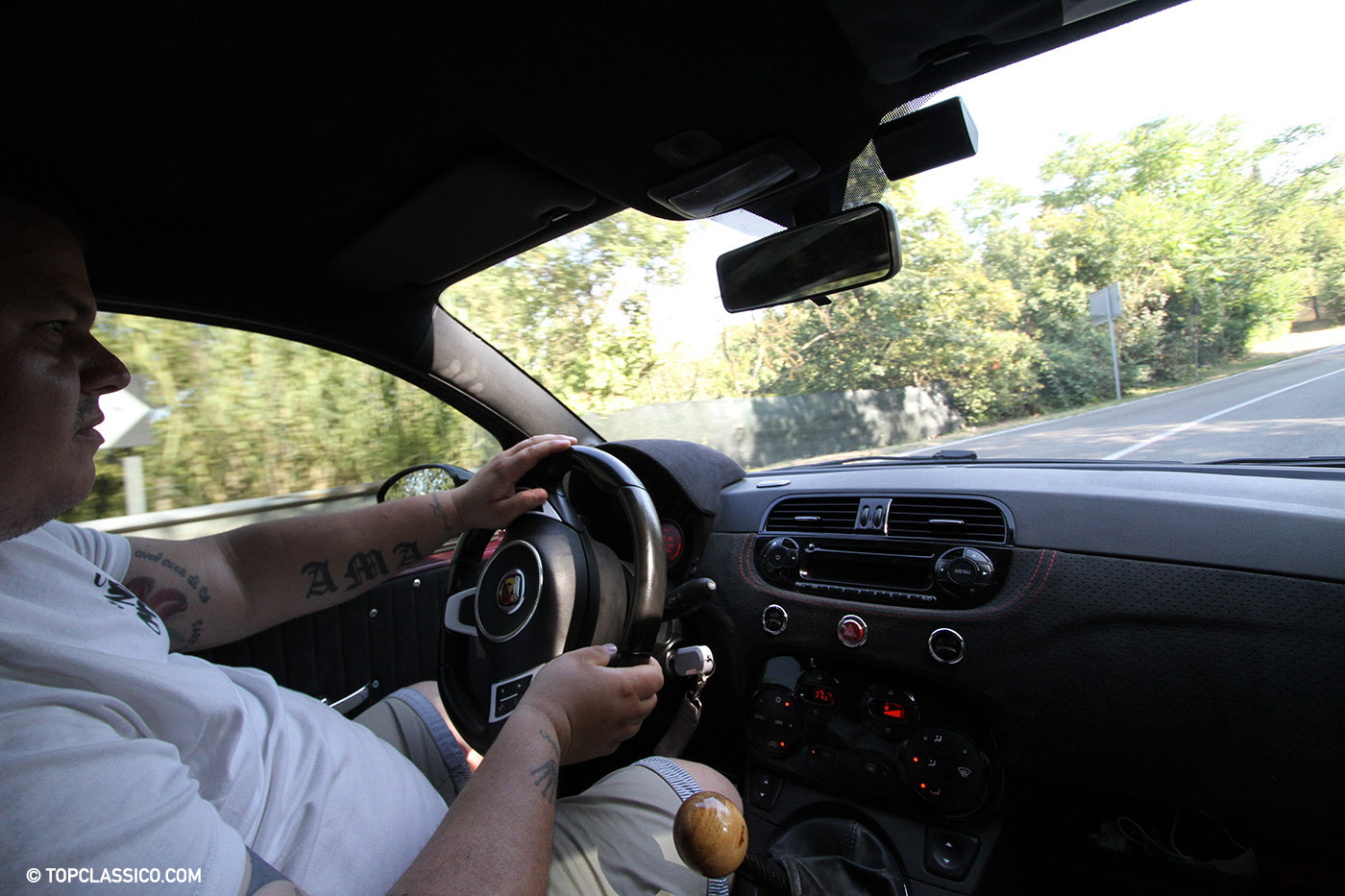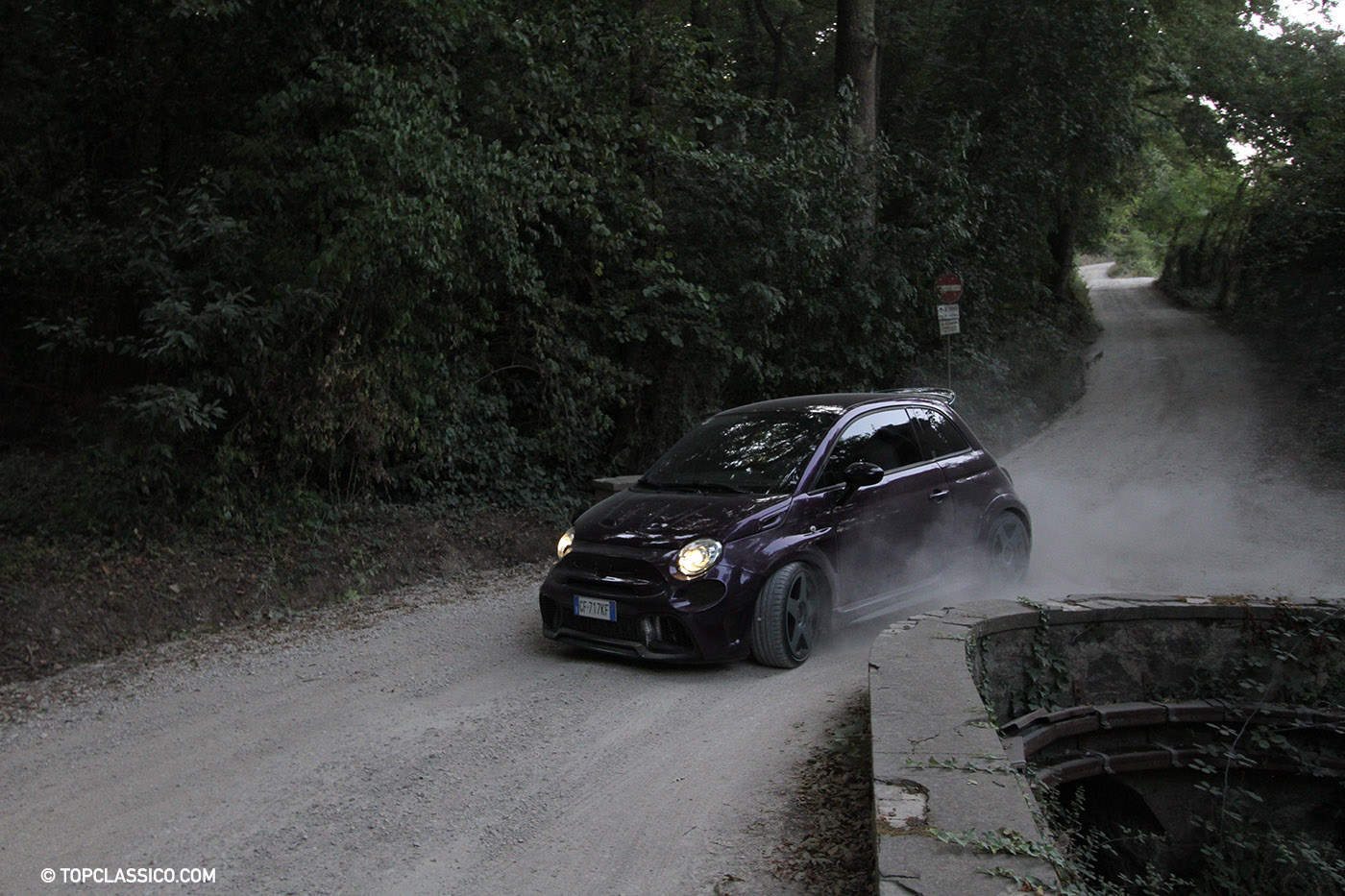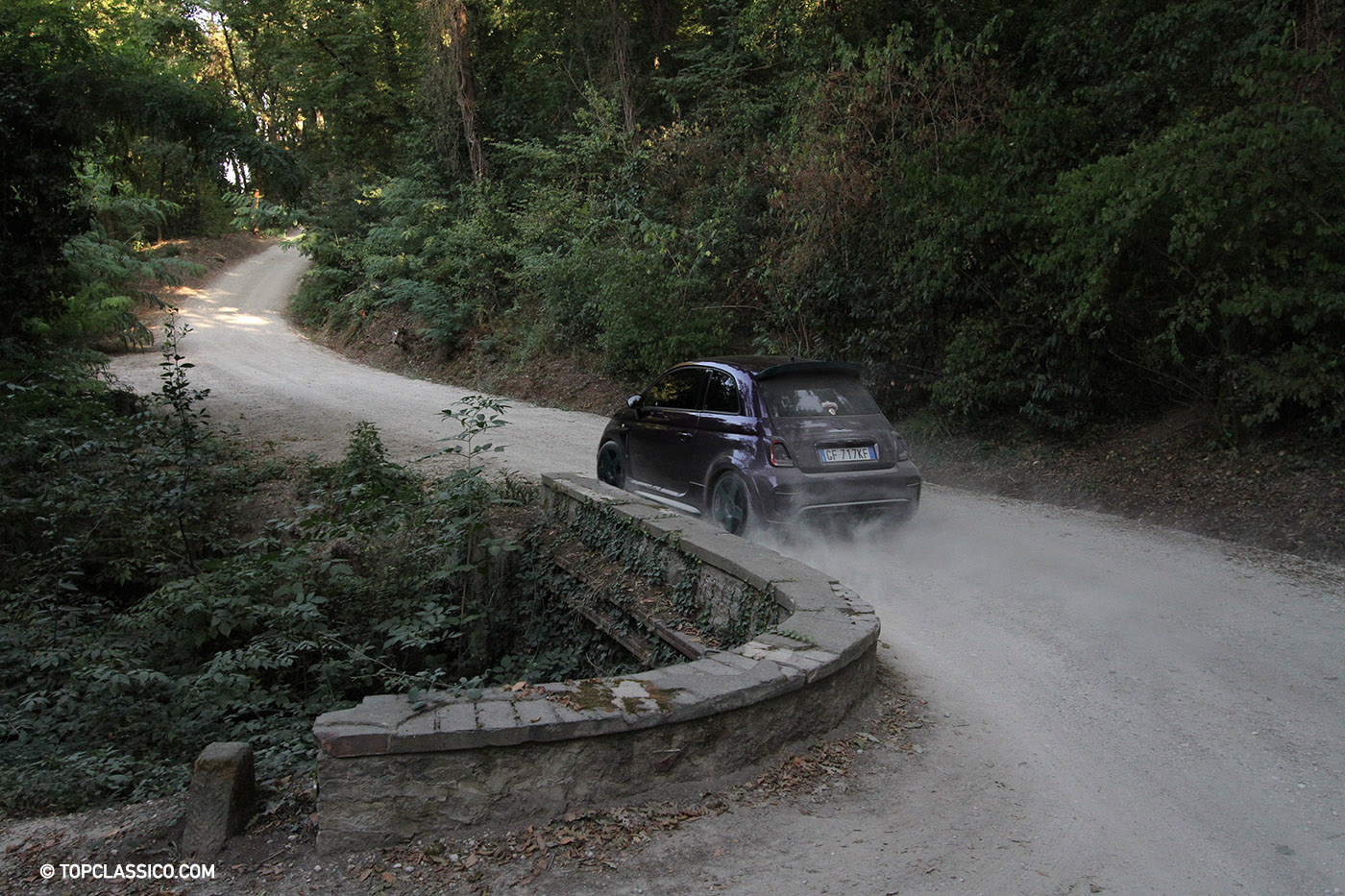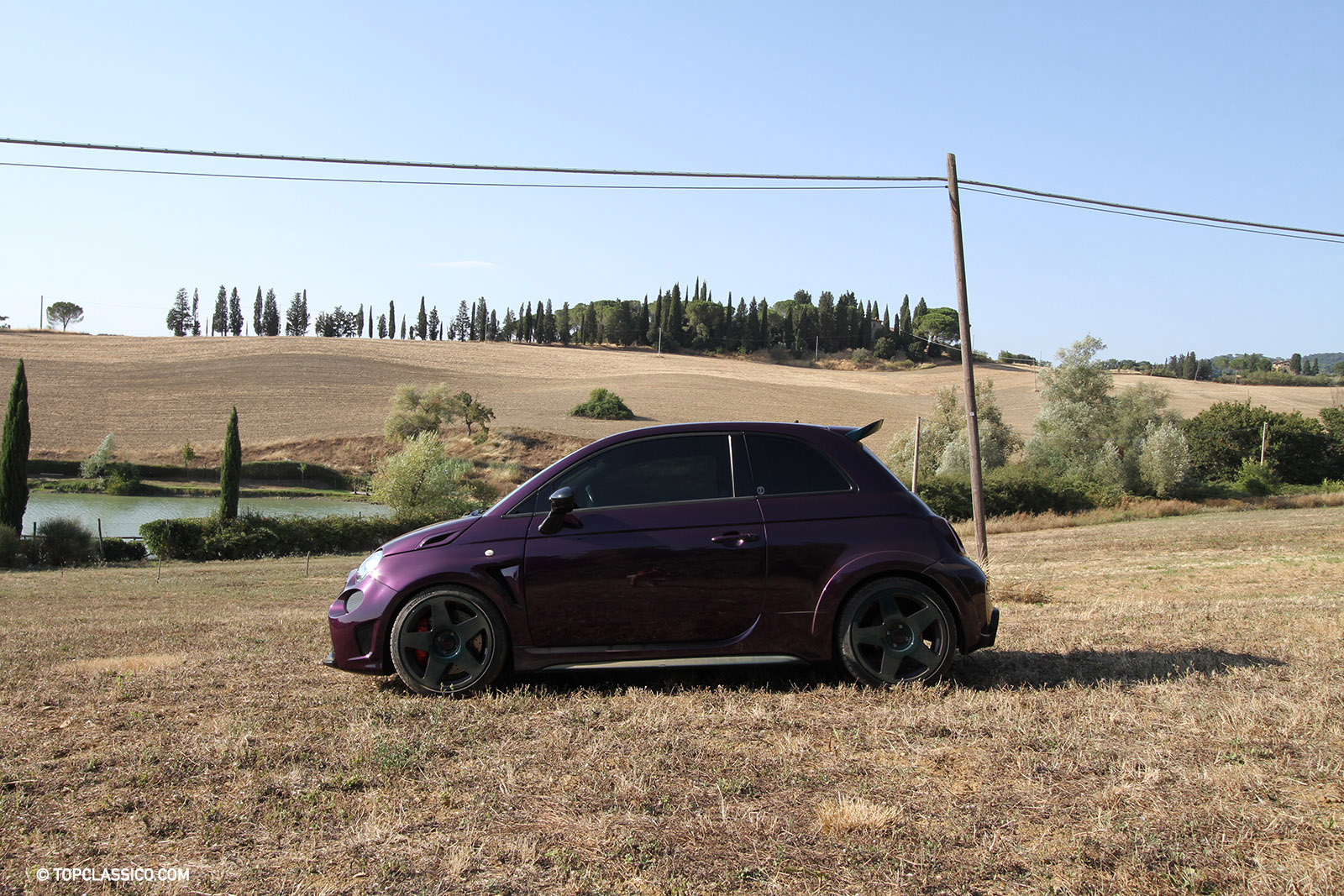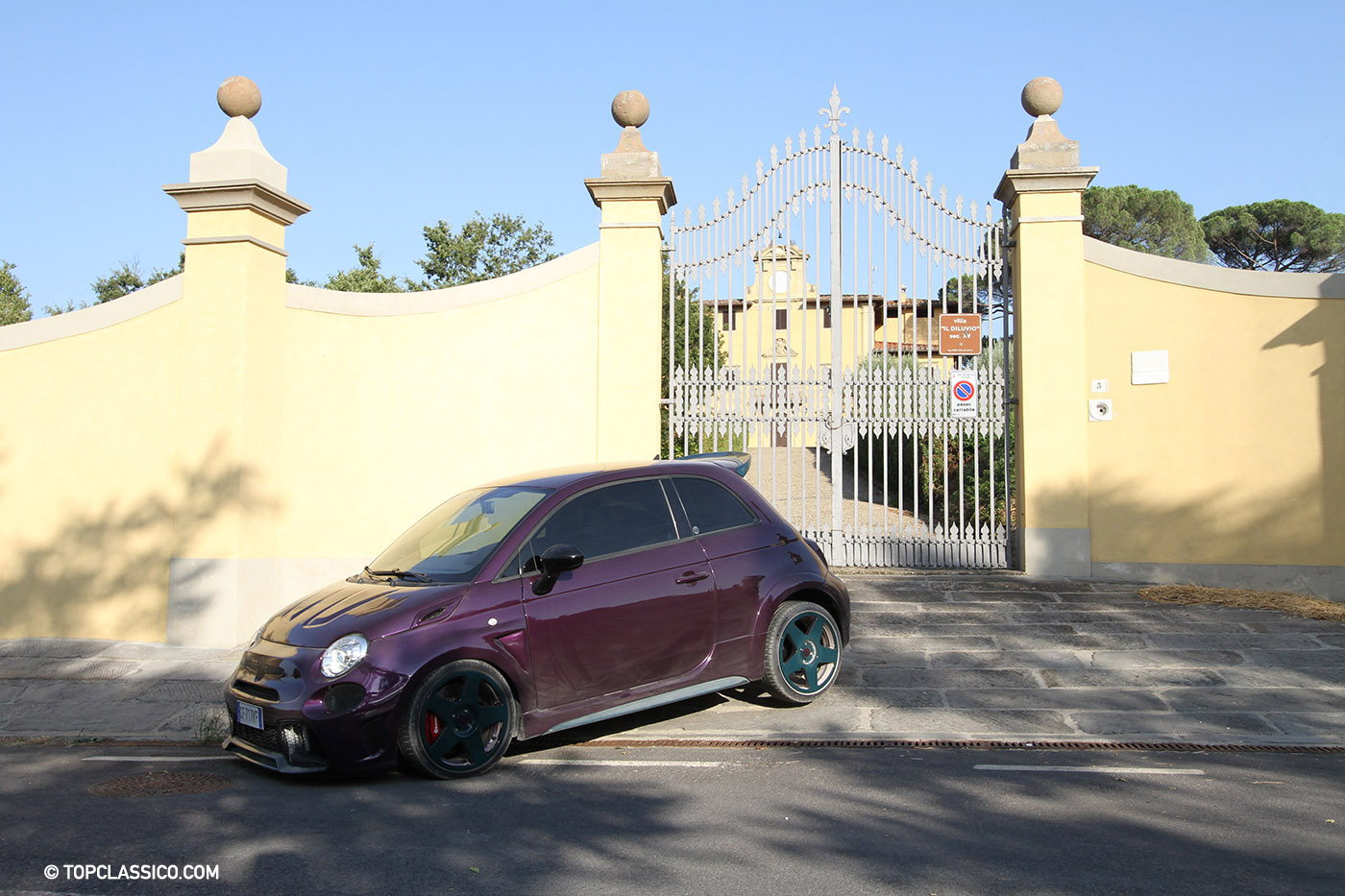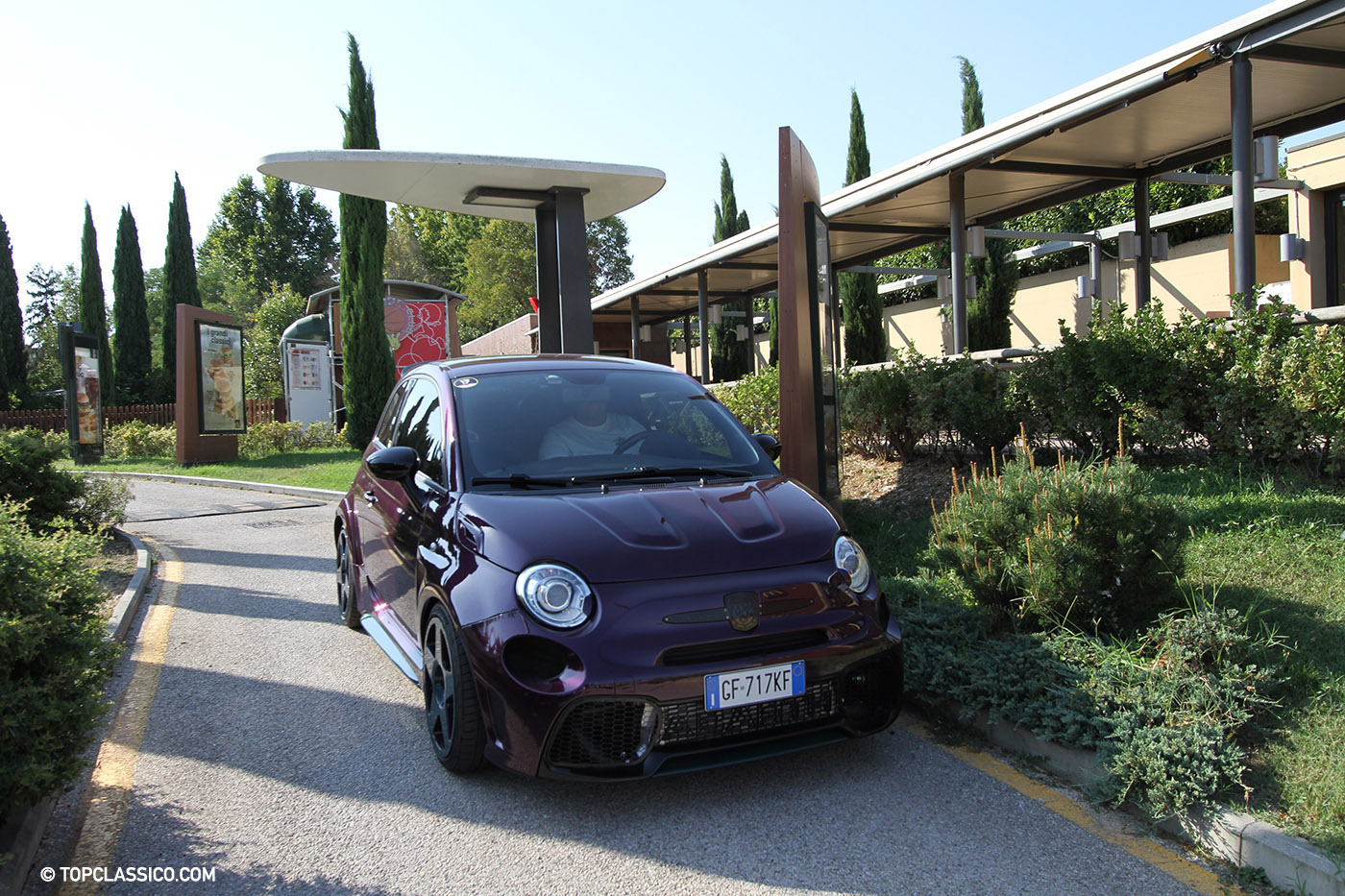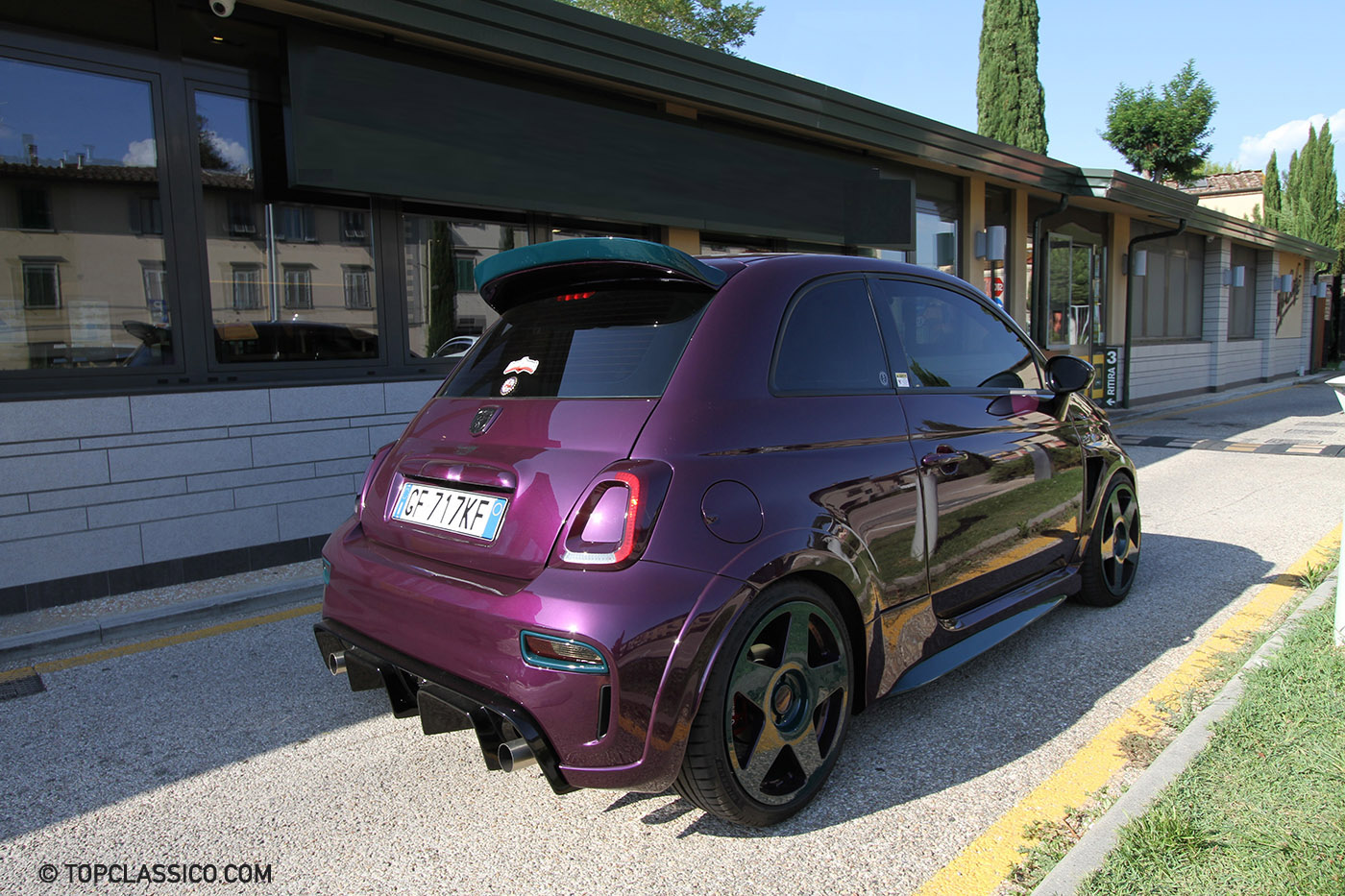 Before the Purple Devil SuperCorsa Automobili he built a 500SC Sperimentale R and an Abarth 595 SuperVeloce.
The 500SC Sperimentale R is a laboratory car that has been modified several times and has now reached its most extreme variant. The Bucine Green color was created for it, a tribute to the Mugello circuit, while the two-seater interiors in leather and Alcantara highlight the Tuscan excellence in the leather goods sector. The bodywork has been cut and modified with additional air intakes and many Racing details, such as the driving lights and the simplified dashboard that have revolutionized its appearance compared to the original Abarth 500: the term "Retromod" was coined for her. "Because it wants to integrate many solutions typical of the world of historic racing into a modern car. With the Experimental R, SuperCorsa Automobili also wanted to pay homage to the people who have always inspired its young founder: for this reason, the faces of Enzo Ferrari, Eugenio Amos, Arturo Merzario, Horacio Pagani and Rob Dickinson have been hand painted on the roof.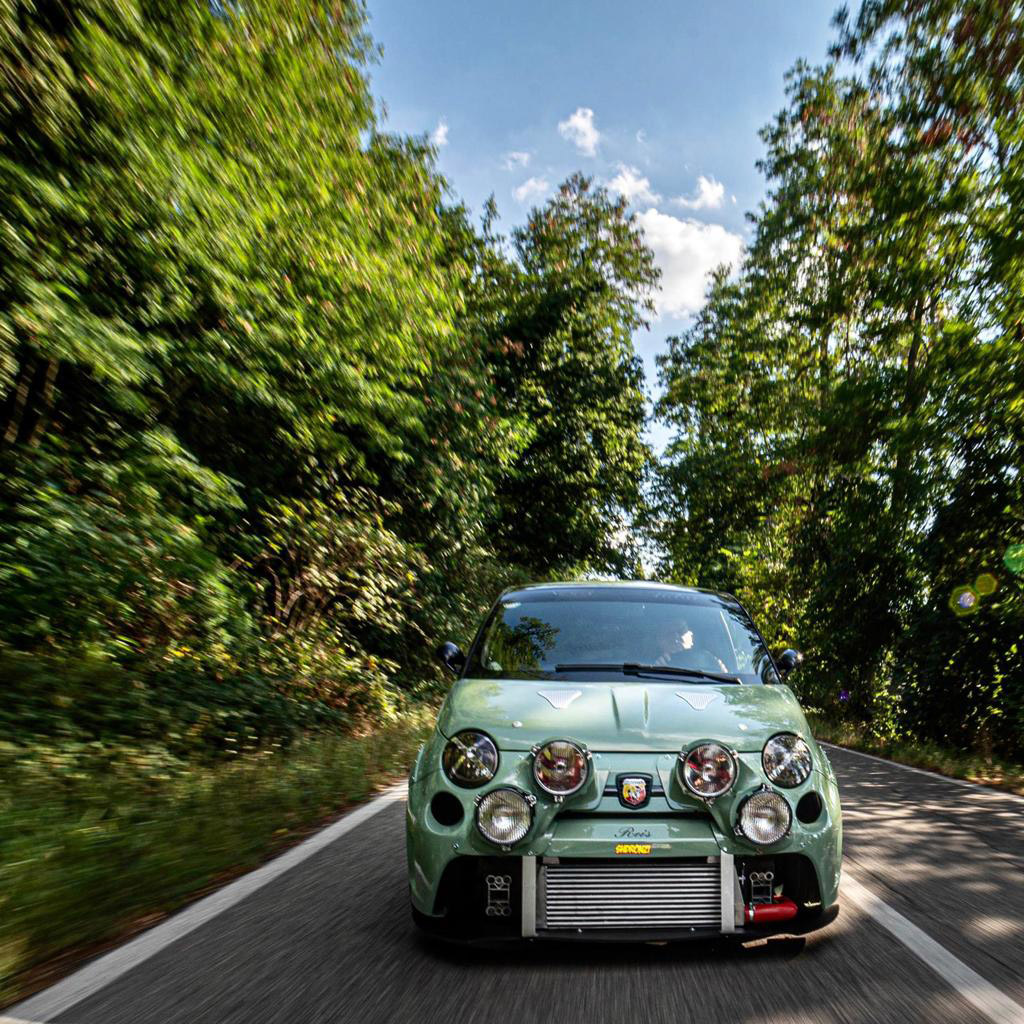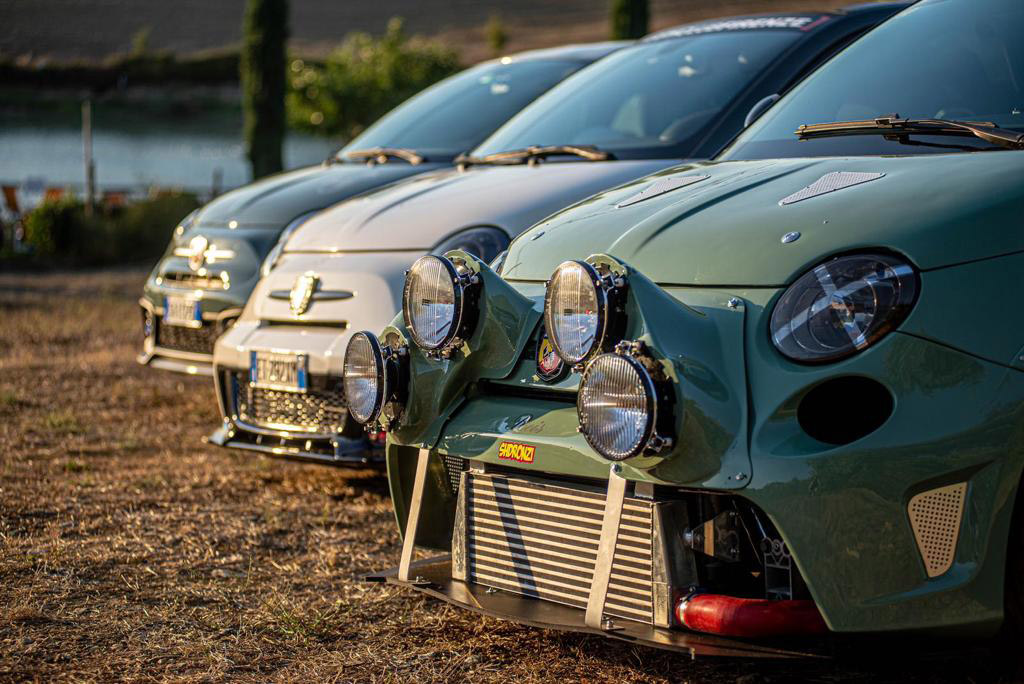 The Abarth 595 SuperVeloce, on the other hand, is a car inspired by the technical and stylistic characteristics of the Lancia Stratos. The Azzurro Stratos color was chosen for it and its performance is mind-boggling with 312 HP, a Maserati braking system and racing set-up.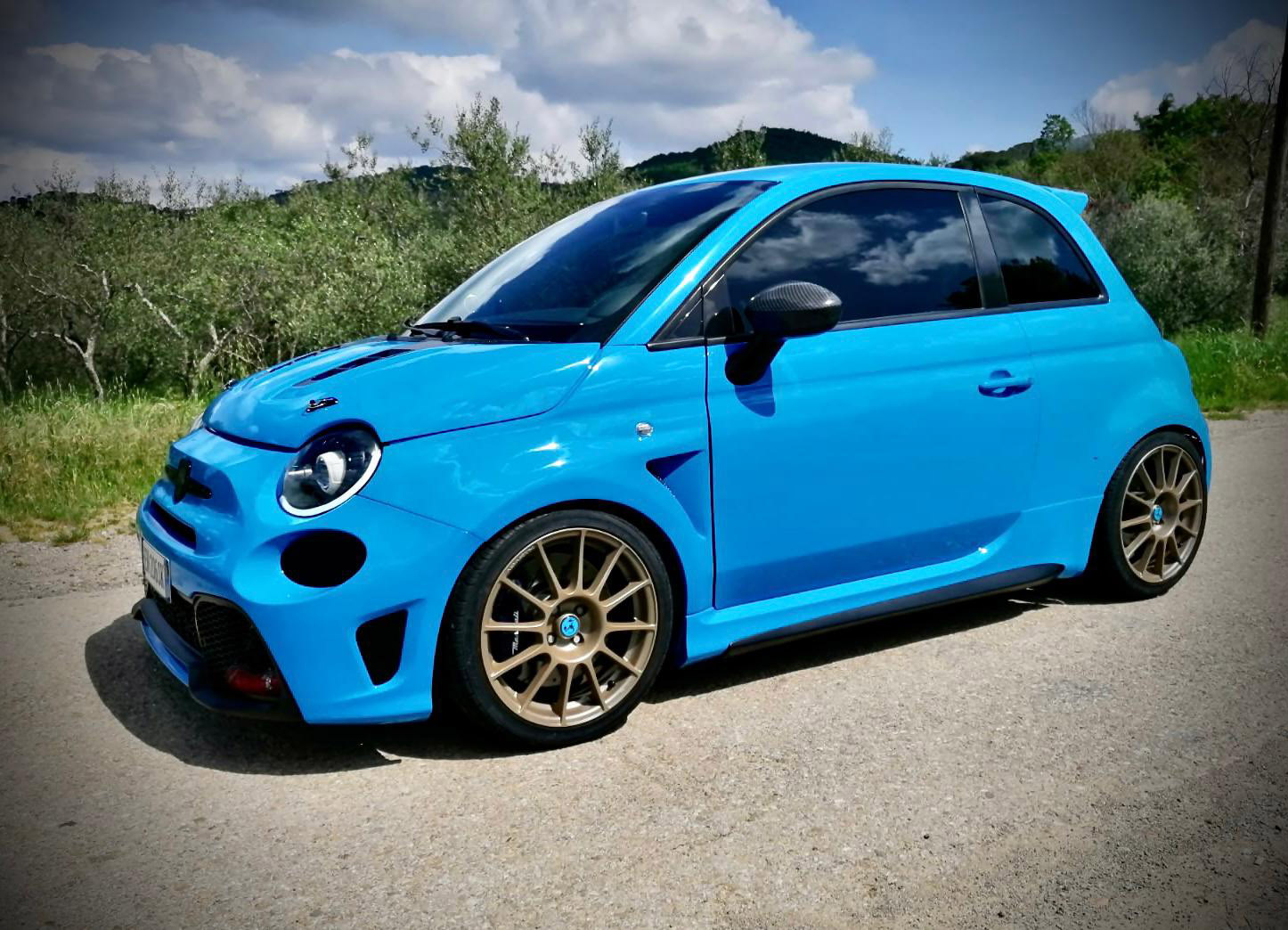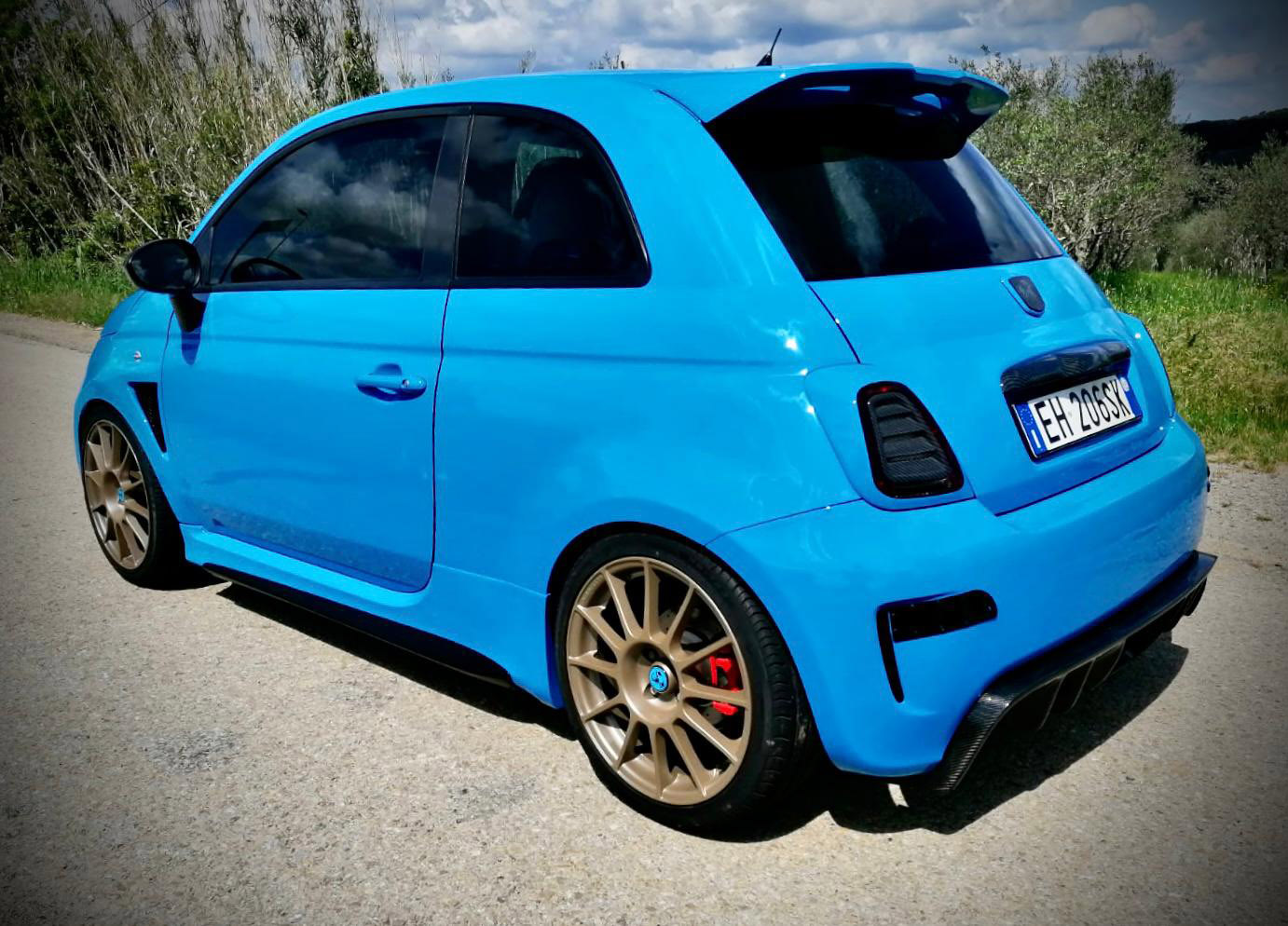 The SuperCorsa Automobili projects currently being defined also include a Classic section, for which an interpretation of the Alfa Romeo Giulia 1300 Ti in Restomod style and a Concept Barchetta derived from Abarth 500 with central engine and rear-wheel drive will soon be presented. For the moment it has only been defined virtually. The first SuperCorsa Car Club events have already taken place with monthly static gatherings between fans and supporters of the brand.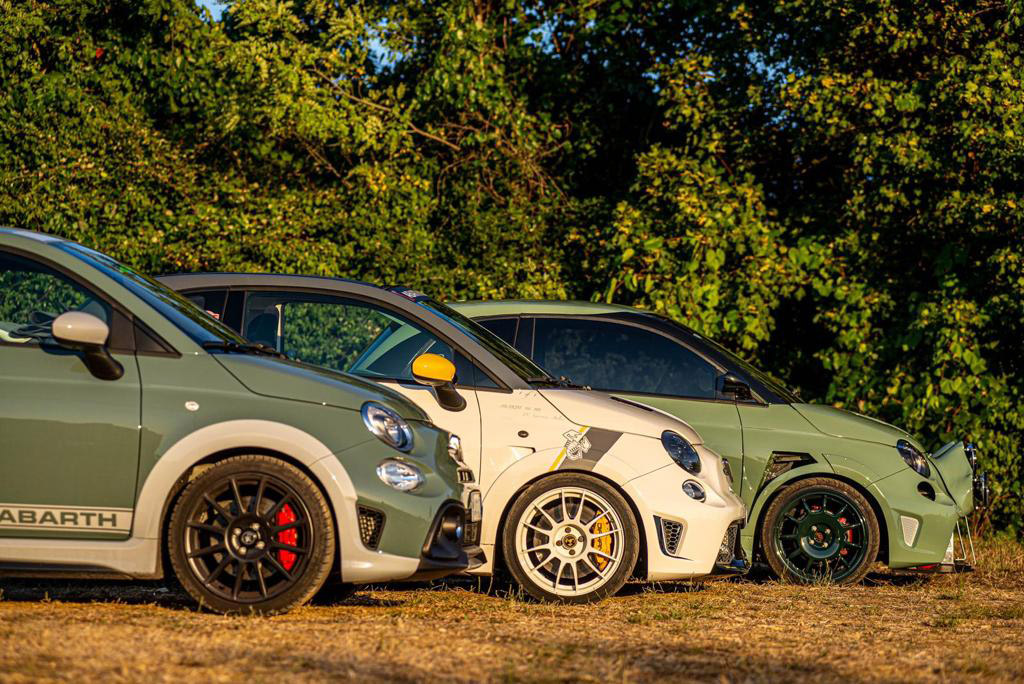 Claudio Bambi has clear ideas about the future: "My goal is to create unique cars and go far, until they are included in the best collections. When I saw one of my first creations in the center of Florence while passers-by admired it, I felt a great sensation and I understood that I had to try. The mind of SuperCorsa Automobili is me, but it is thanks to my collaborators and artisans that I can transform my ideas and projects into something unique".

SuperCorsa Automobili:
ADVERTISING INFORMATION
© ALL RIGHTS RESERVED