Peugeot 205 Gentry, the elite subcompact turns thirty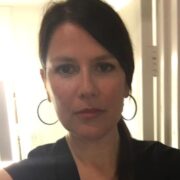 The ultra rare and refined luxury version of the small French car was released in 1991
An agile lioness that Peugeot has been able to roar very well for 15 years. With its 5.4 million units sold worldwide, the 205 was a best-selling subcompact of the French brand. It was supposed to be called 105 to underline the continuity with its ancestor 104 but instead debuted with the "Sacred Number", as it is nicknamed, in January 1983. Its exceptional handling, spaciousness and fresh line created by the Peugeot style center led by Gérard Welther, immediately conquered the public and the press. The engine is a 4-cylinder in-line front with electronic ignition and carburettor feed, the traction is front and the gearbox is 4/5 gears plus reverse.
Winner also in the race. The first to fall in love with it were the ladies, but soon sports enthusiasts also had bread for their teeth thanks to the GTI versions (first from 115 HP, then from 130 HP). However, it will be the 205 T16, produced in 200 road specimens, with its turbo engine and four-wheel drive, that will make many of the generation of the current forties and fifties dream. Before that, 1986 was the year of the Cabriolet version, penned and built by Pininfarina, and of the 1900cc GTI, which was followed two years later by the 1400cc Rallye. And immediately after the victories in the major international competitions began to rain, indeed: even in 1984 the model came first in the Sanremo Rally, the RAC Rally and the Italian Women's Rally Championship with the GTI 1.6. And this was only the beginning of a long list of victories of a very strong importance.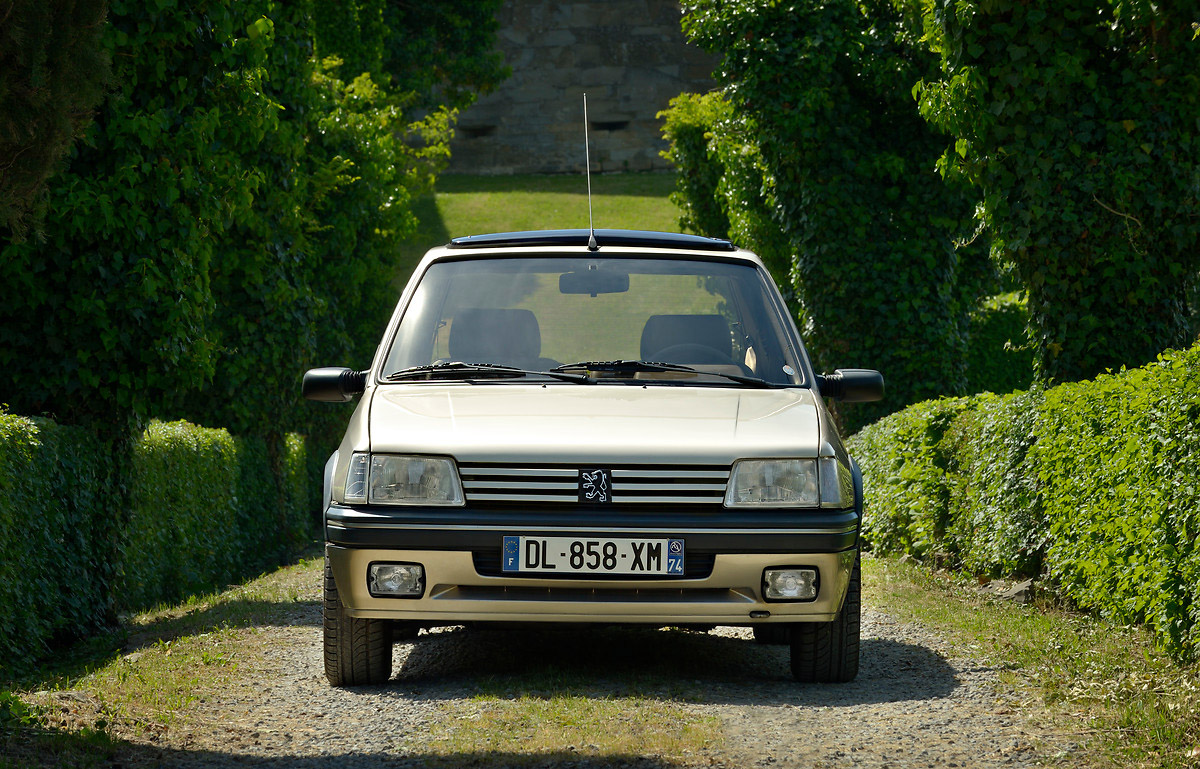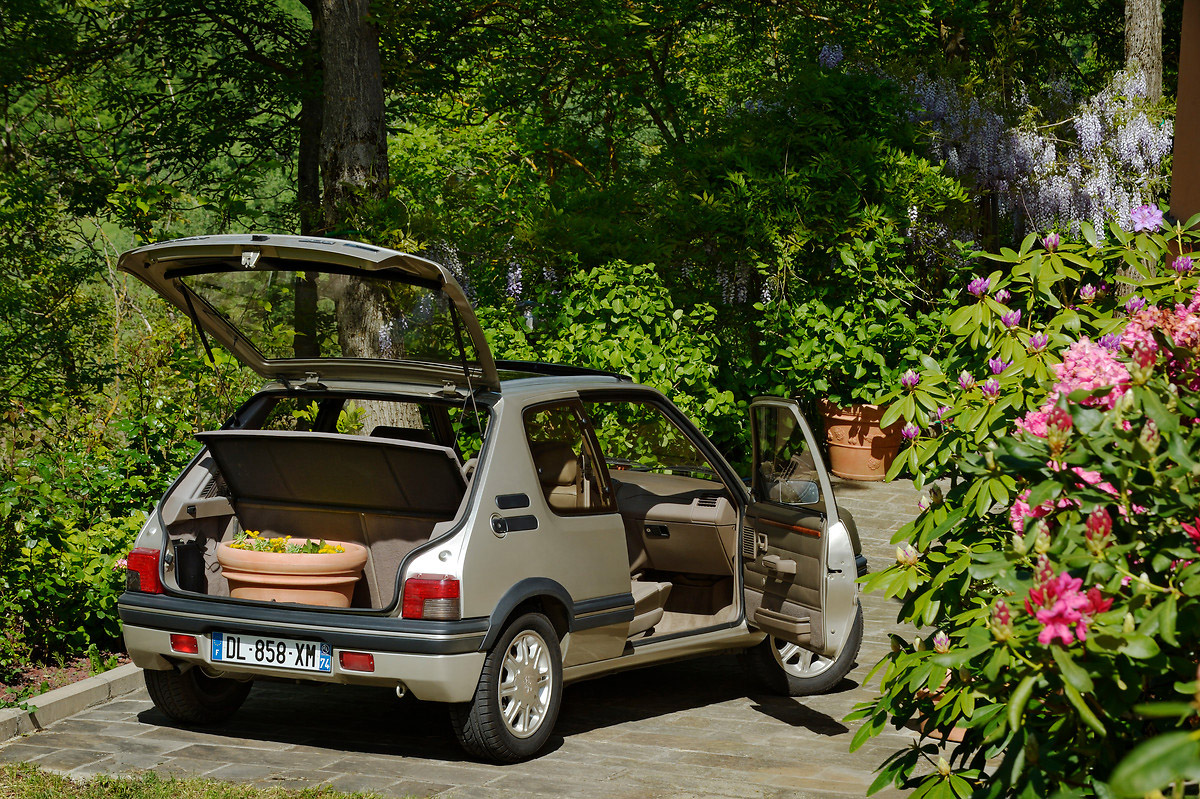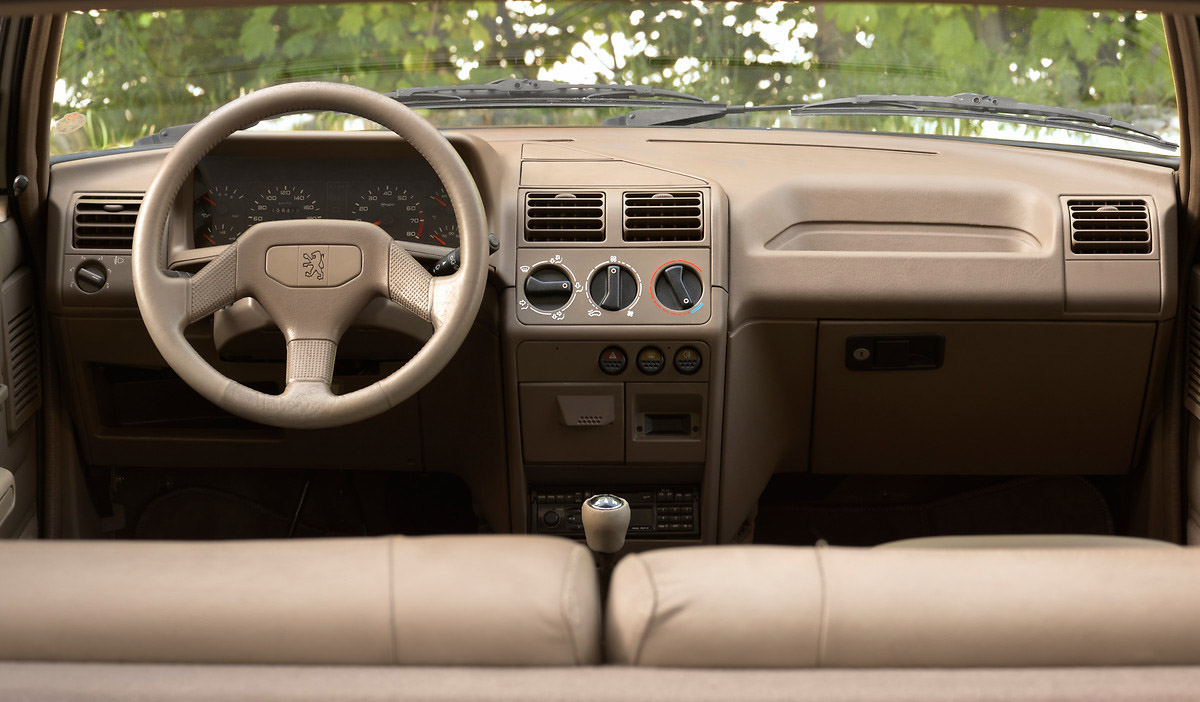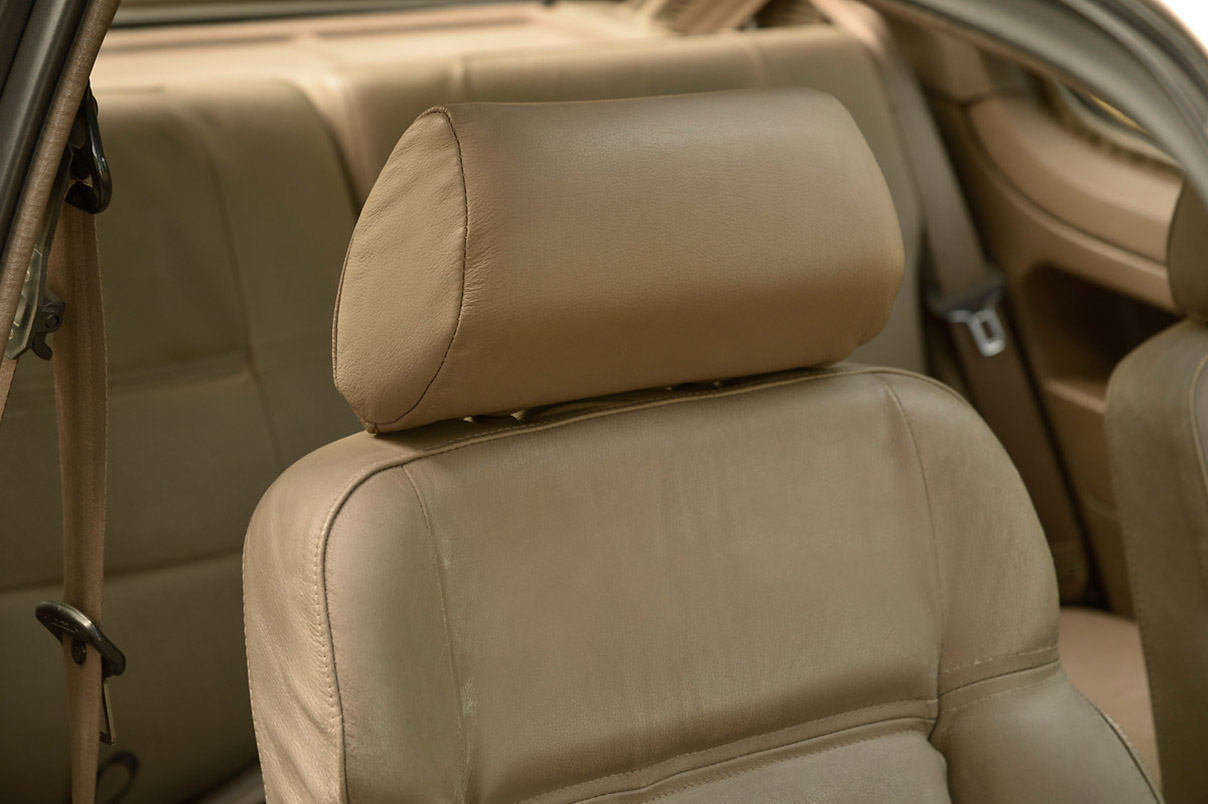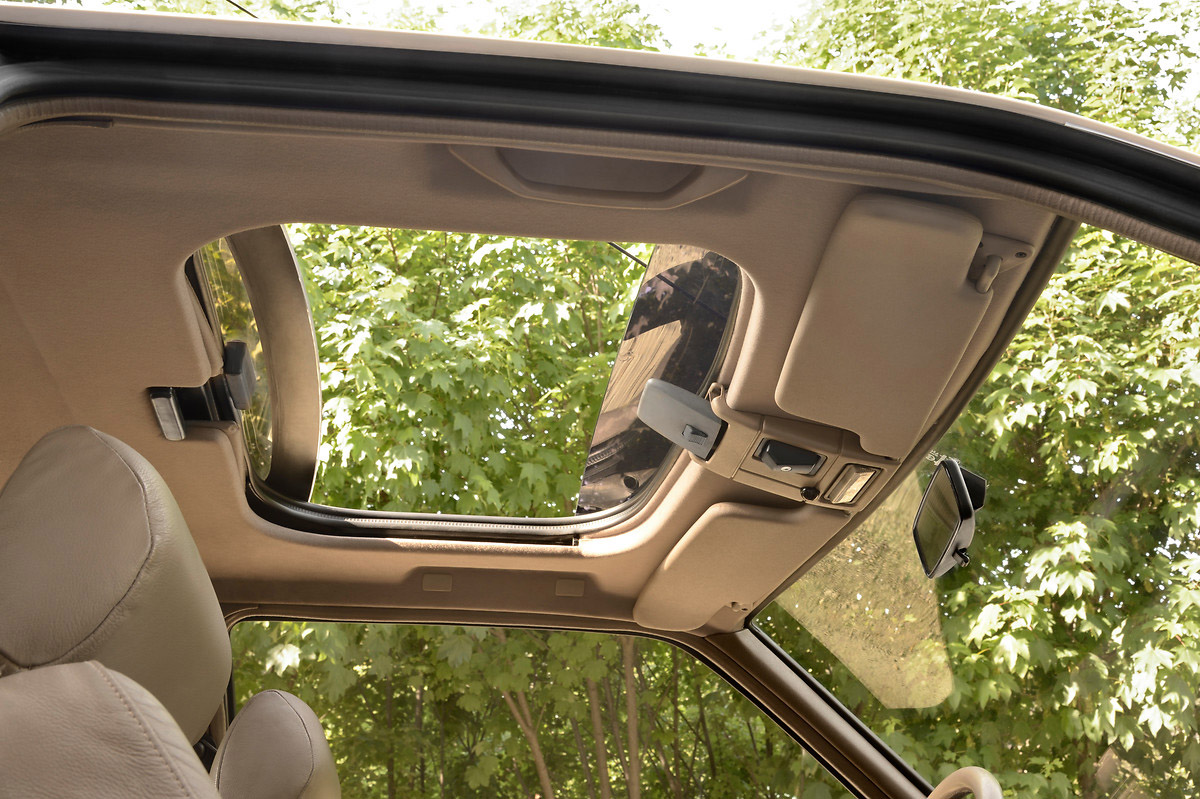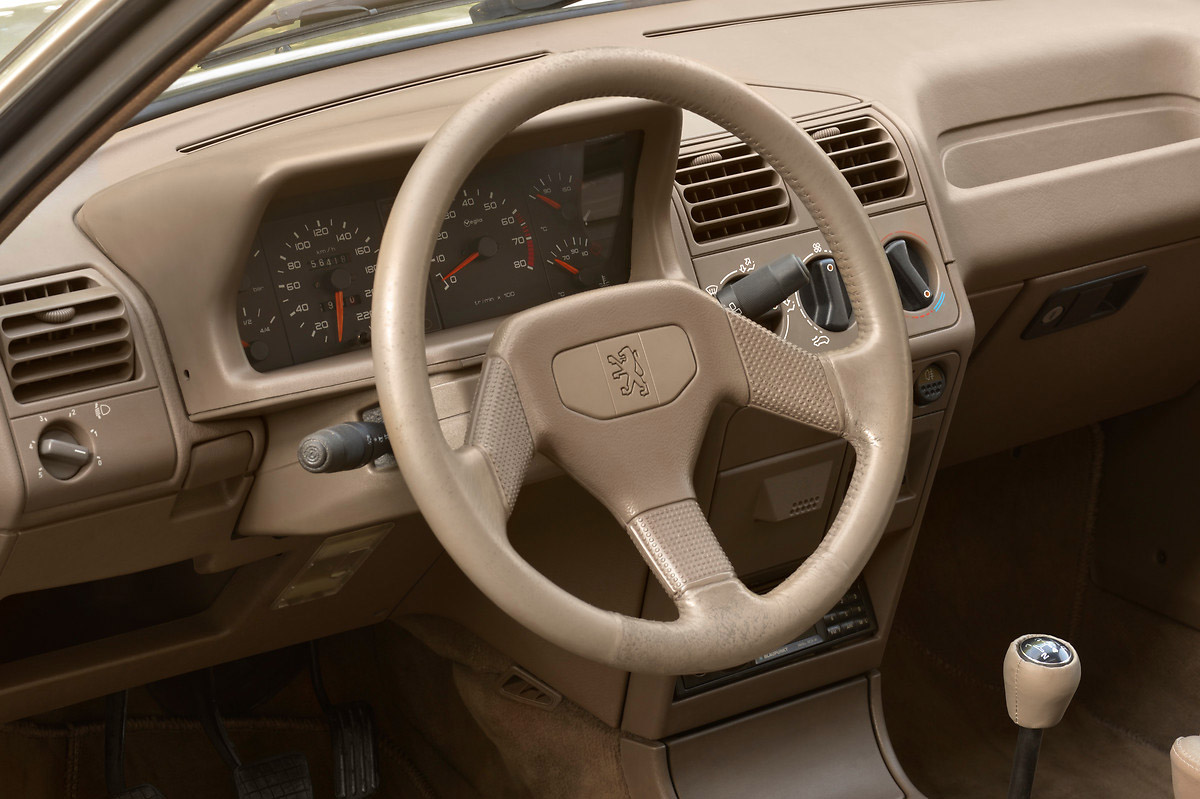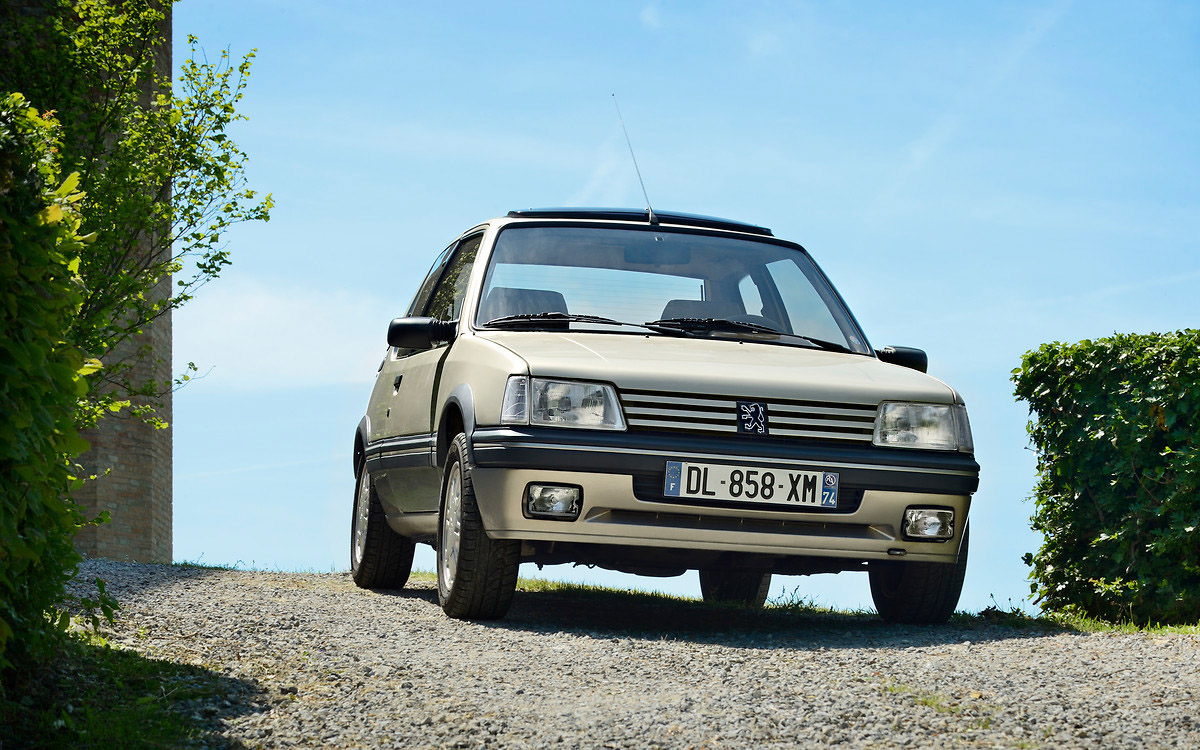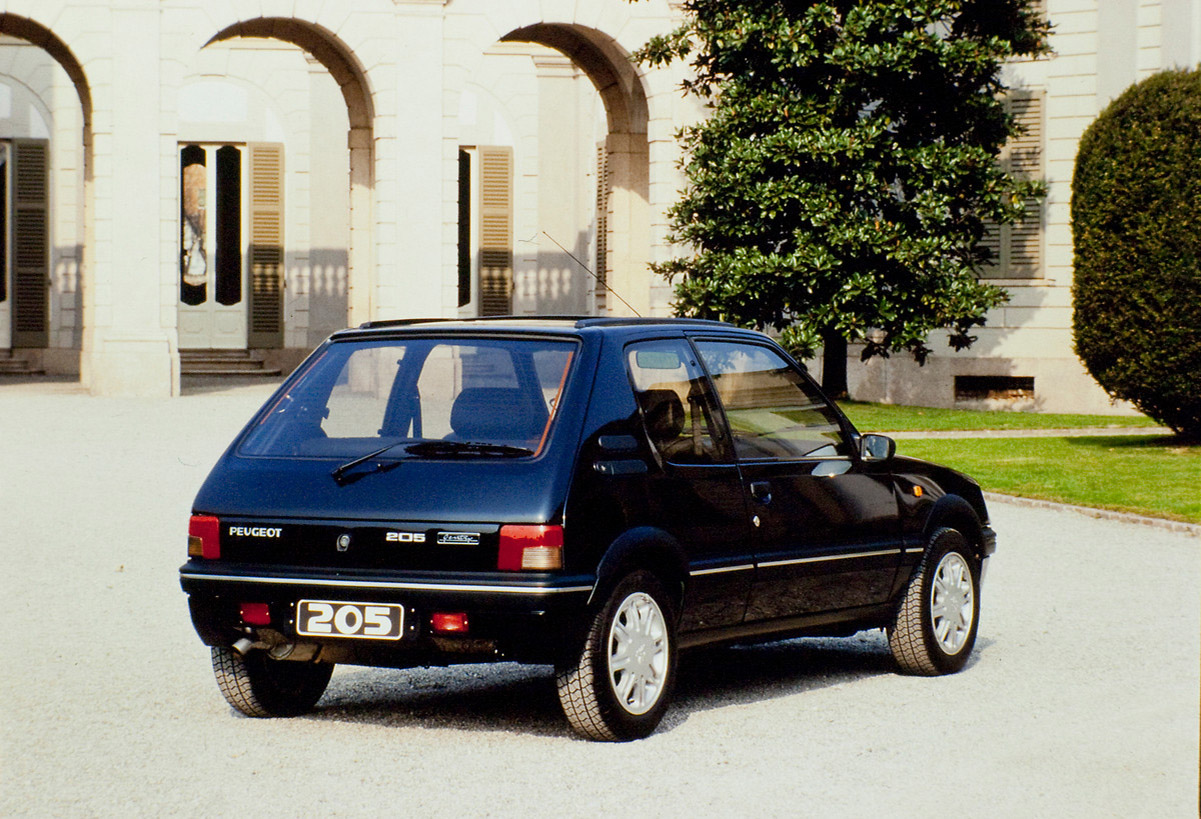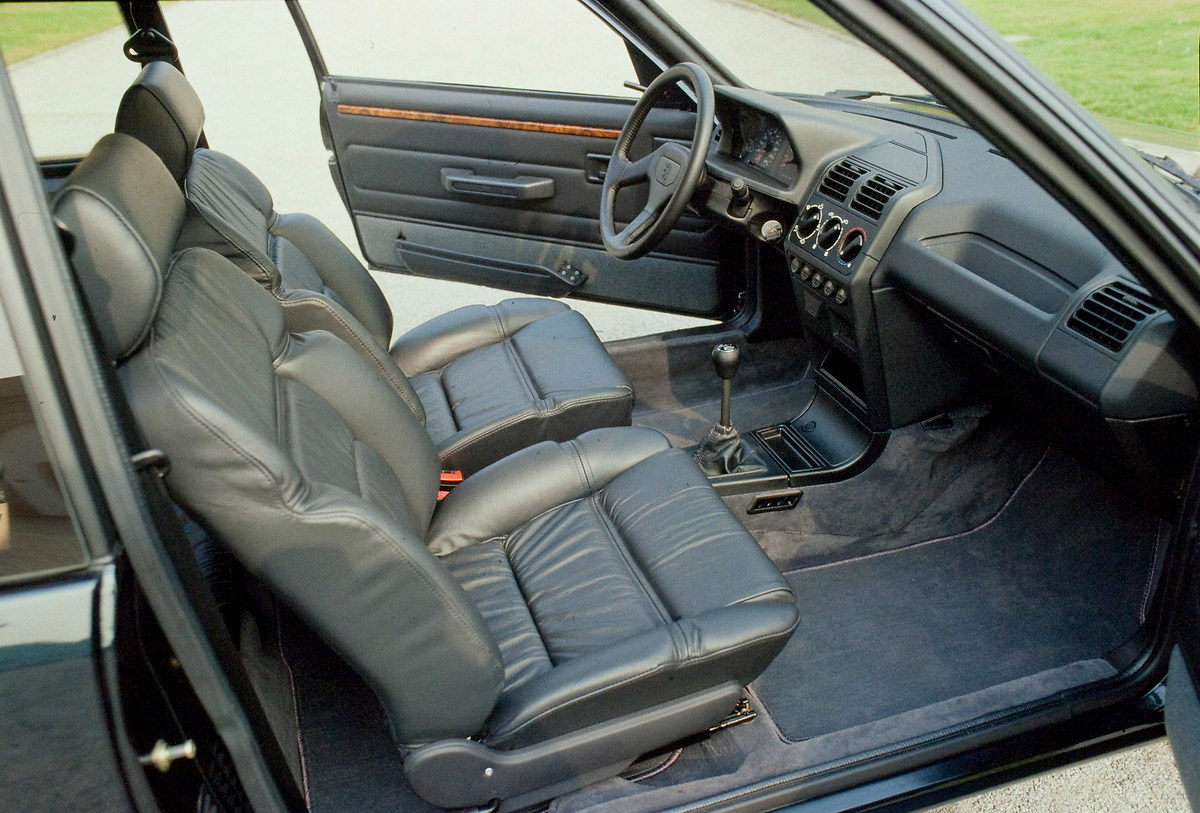 Chic interior in leather and wood cappings. In 1991, the Peugeot 205 produced some special series, including the Gentry. Based on the mechanics of the 1900cc GTI with power reduced to 105 HP at 6000 rpm, it has a high driving comfort and is aesthetically sober and elegant. The gearbox is five-speed and there is also the possibility, the only case among the GTIs, to mount an automatic gearbox on request. The side moldings and the bumpers are the same as the previous GTIs except for the color, which here echoes that of the bodywork, and for the steel inserts. The wheels are 14-inch alloy with diamond edge. Options available include sunroof, ABS and radio. While the locking is centralized with remote control. But it is above all the interior that strikes for the leather upholstery, including the gear knob and steering wheel, and for its great finishing in every detail. There are, among other things: wood cappings inserts in the door panels, soft carpets and rugs, athermic glass. In short, a rare object that collectors today look for but rarely find. Even less in good condition.
©️ REPRODUCTION RESERVED