The Motoring Art brought to life by Stefano Notargiacomo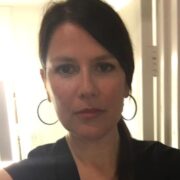 Inspired by cars, which have always been his passion, Stefano Notargiacomo composes artworks to embellish everyday life
Lamps, desk items, furnishing accessories. With his artistic flair, Stefano Notargiacomo transforms suggestions and motoristic evocations into real objects. His works are unique pieces of great refinement and aesthetic research that arise from spare parts and parts of vintage engines, assembled and combined with materials such as marble, fabrics and Plexiglas. Just to mention a few. The distinctive sign of them all is that they are creations with a functionality. It can happen, for example, that the tappet cover of a Ferrari 348 TS, combined with a transparent base and other elements, illuminates the top of a desk. Or that a Porsche frieze is transformed into an elegant and charming glove box. Always keeping alive the memory and personality of the motorsport brands. The pieces are in fact assembled with their original characteristics, including the signs of aging, which represent a real added value.
Engines that furnish. Born and living in Rome, 50 years old, Stefano also demonstrated creativity in his training by putting together a degree in graphic arts with a degree in Political Science. Then, seven years ago, he set himself the goal of "combining the charm of historic cars with interior design in the best possible way", two worlds that have always fascinated him. Since then, he has been developing his projects – which he sells all over the world – and following their development phases. He moves between a few historic workshops in Rome and professional laboratories in which methacrylate and other materials are processed. "Each work is born from a piece of car or a motorcycle, no matter if 'noble' or not", explains Stefano Notargiacomo, "and it is modeled on that piece, following its conformation. Often it is the collectors themselves who supply me with the spare parts from which I start, to see what can come out of a pedal, a carburetor, a mirror".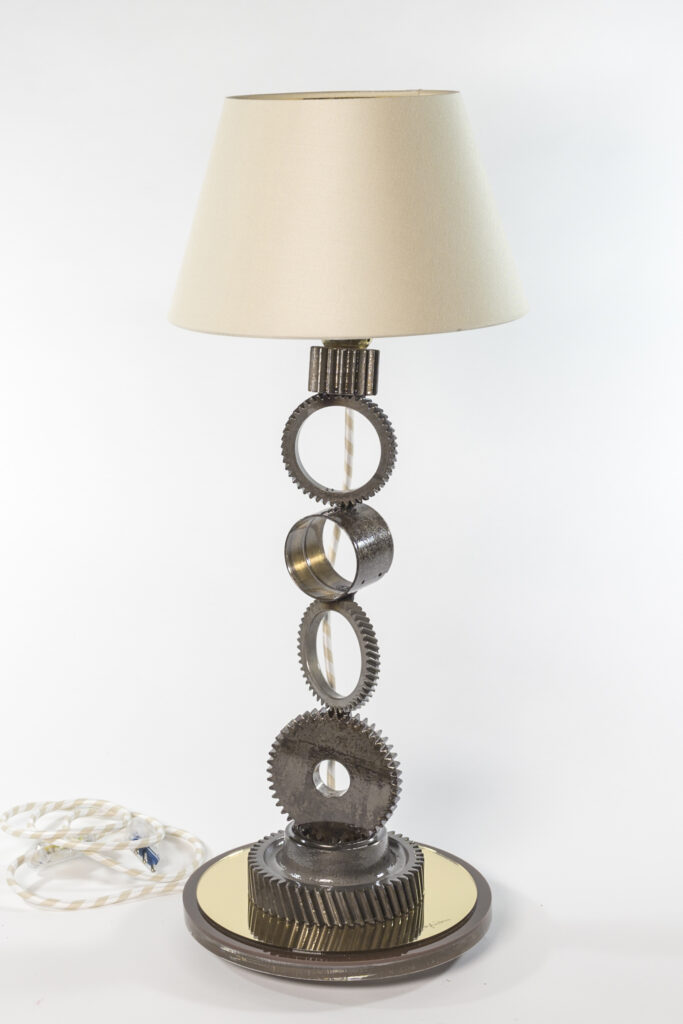 Beauty will save the world. Stefano Notargiacomo's works have been published in the most important international design and historic vehicle magazines. In addition to Italy, they have been exhibited in prestigious exhibitions and trade fairs in Miami, Paris, Amsterdam, Brussels and Berlin. Four of them are also currently on display in Klassikstadt, a former factory converted into a car citadel in Frankfurt am Main. Each artist's work is numbered and signed, as well as delivered in a beautiful custom-made box and accompanied by a short dossier on the history of the components. With lots of photographs showing the historic cars they come from.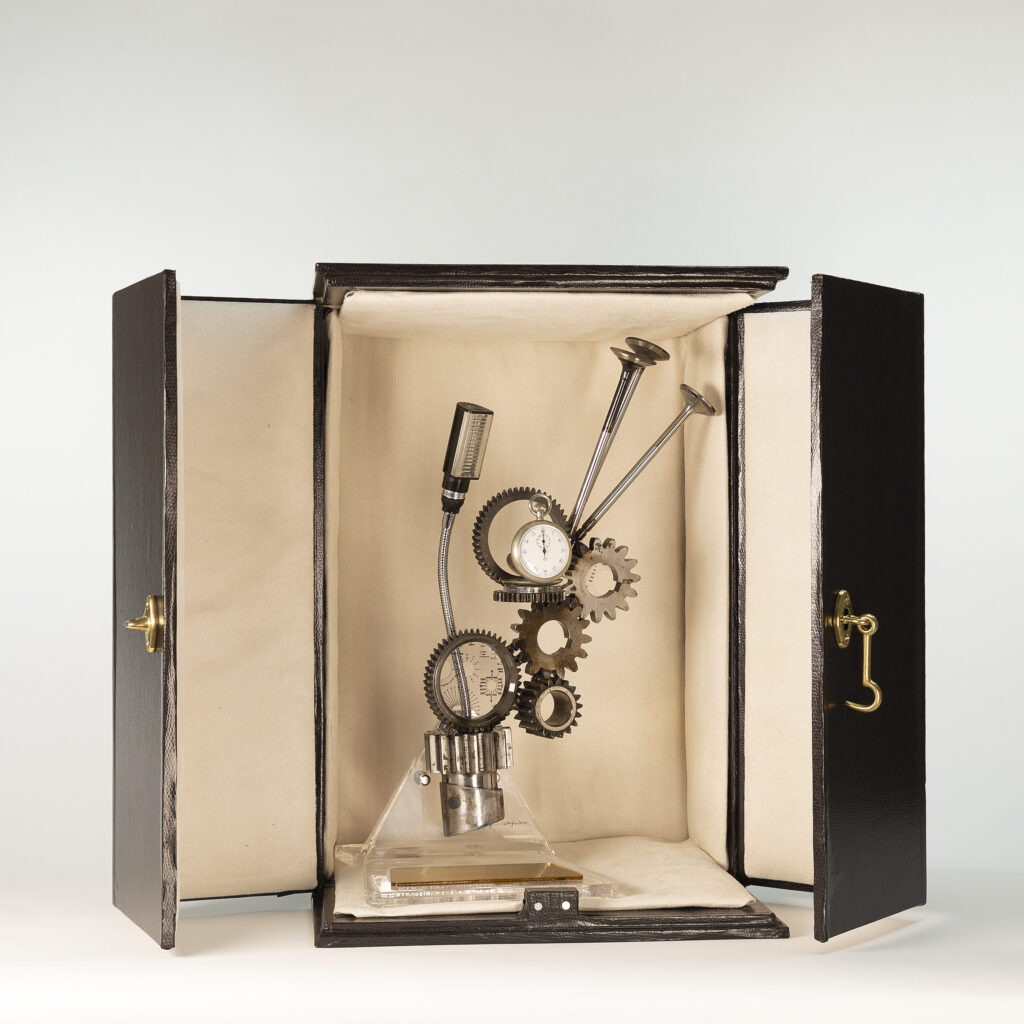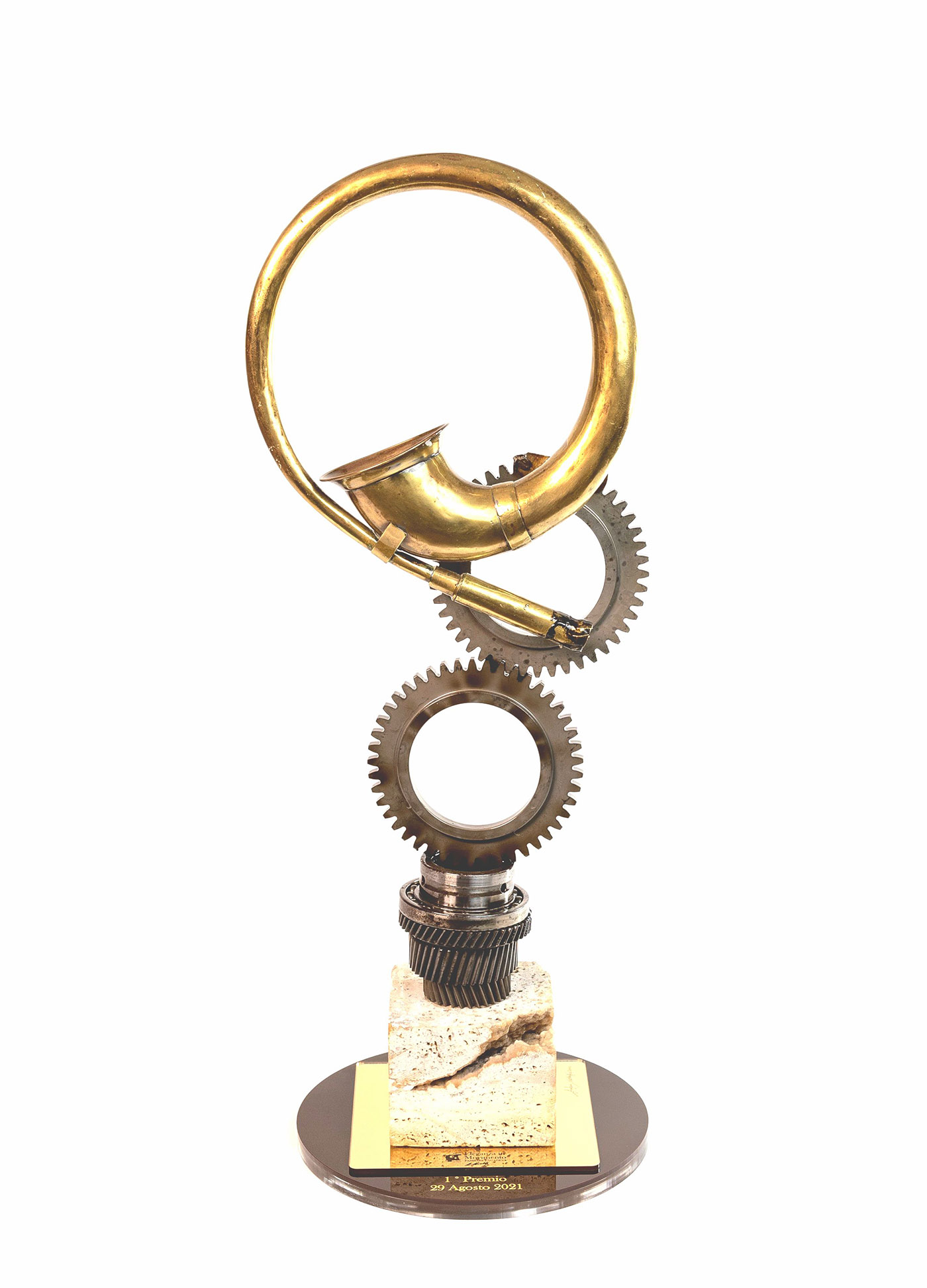 Top class craftsmanship. There are also many classic car events that require a Notargiacomo trophy to be delivered to the winners – next ones are Passione Engadina, in St. Moritz, from 27 to 29 August and Classic Gala Schwetzingen, in Germany from 3 to 5 September. But most of the artist's compositions are author's gifts to give to oneself or for a special person. Stefano almost always works on commission and the advice is to call him in time in the case of compositions intended to seal a specific moment or perhaps conceived as precious Christmas gifts. Because certain elaborations, as we know, do not marry with the accelerated rhythms of our generic daily routine, but must be carried out with calm and deep dedication.
www.stefanonotargiacomo.it/en
info@stefanonotargiacomo.it
Tel. +39 324  547  28  54
ADVERTISING INFORMATION
© UNAUTHORIZED REPRODUCTION FORBIDDEN