This year the Florence to Siena run will feature an Ermini that competed in the original race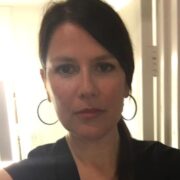 The eighth edition of the re-enactment promises to be more spectacular than ever, with historic racing of great value
It will retrace the same route, only with the direction of travel reversed. It is the 1951 Ermini Sport Internazionale 1000cc that really took part in the Florence-Siena, as a fierce competitor in the fifties speed race. Which went, in fact, from Siena to Florence, while the re-enactment that originated nine years ago thanks to the Cassia Corse Storica starts from the capital of Tuscany. This year it is scheduled for 8 and 9 October with a whole series of exciting innovations that place it directly among the major Italian historic car events (here the presentation of the new formula). In addition to cars of great historical significance, including a splendid Bugatti Type 37 A from 1926.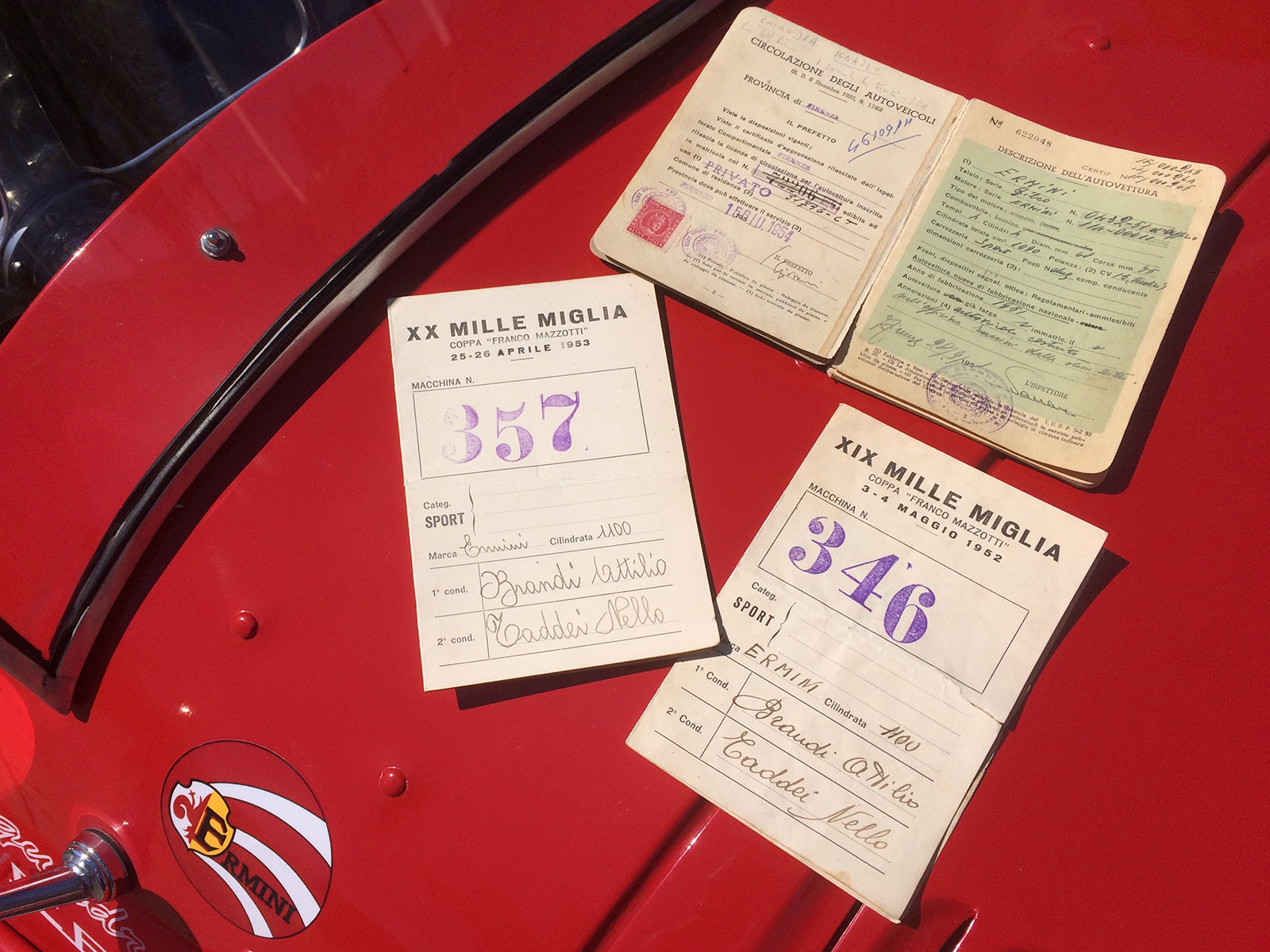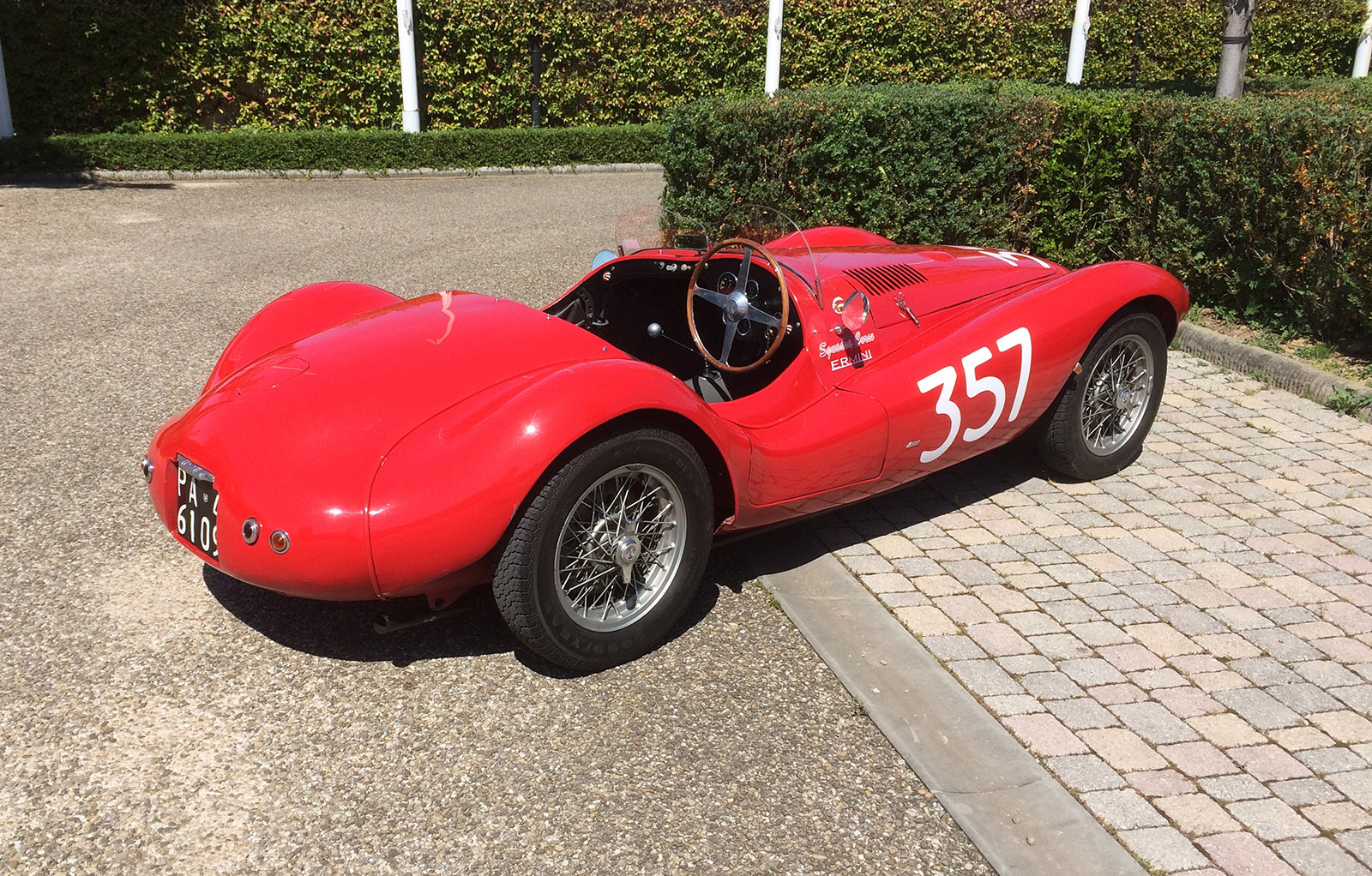 Artisanal and unique. Released from Pasquino Ermini's workshop at the beginning of the 50s, the golden decade of racing, the 1100cc International Sport is the first creation of the brand to mount the Tipo 114 engine, entirely built by the company founded in 1946 – 4 in-line cylinders, two Weber 35 DCO horizontal carburettors, two overhead camshaft, wet sump forced lubrication with delivery pump, power: 88 HP at 7000 rpm. The base is in aluminum with five bench supports. The "little-big" Florentine builder, who did honor with his Barchettas in many important races of the time, had in fact decided to abandon the Fiat three-bearing cast iron base used until then. The car was born with a Siluro-type bodywork by the Turin-based Motto coachbuilder but following the changes imposed by the international sport regulations it was modified by the Lotti coachbuilder of Florence with the addition of integral type mudguards on the Jaguar XK120 line.
In good company. With this Ermini, the talented Florentine driver Attilio Brandi took part in the 1952-1953 season in about thirty competitions throughout the Peninsula, from the Mille Miglia to the Targa Florio, including the Florence-Siena. After several first positions in the class and some overall victories, the Barchetta then finished the racing career in Sicily with local drivers. In the early 1980s it emerged from oblivion and was restored; in the future, the powerful Ermini twin-shaft single-ignition engine which broke during an edition of the Targa Florio will also be refitted.
Another racer of the same owner will also be seen at the Florence-Siena this year, in this case is a 1937 Fiat 508C (photo below) which got a new bidy ten years after it was built by Cab-Cantieri Aereonautici Bergamaschi. The bodywork is in aluminum, profiled on the kind of airplane wing section. The car's engine was prepared by Nardi, as it remained today, who also signed the steering wheel with a cork handle.