When the Detailing is truly top class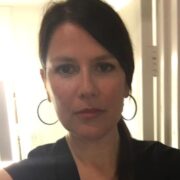 With greater respect for surfaces, craft techniques and specifications, Marcello Mereu makes classic cars shine in their beauty
A perfectionist in his vocation and an excellence cultor with passion. On the other hand, it couldn't be anything less after 16 years spent working in the fashion industry before switching his deep care for details into automobiles. Marcello Mereu, 45, is an Haute Detailer. In other words, he is an advocate of a Detailing for vintage cars at the highest levels, in which the work of the man, with his technical preparation, his constant updates and a wisdom born of thorough dedication, constitutes the real added value. That's how it went: he left his home in Sardinia at the end of the Nineties for Paris, where he started his apprenticeship ("I used to make coffee") in fashion and slowly developed his career up to become a commercial manager. Then he moved to other European cities and later returned to Italy in 2015. "The magic spell was broken", he recalls. "I didn't like working in that domain anymore". From there to the decision of a sabbatical in USA it was a short step, and he got his first introduction to car Detailing in New York. However, according to him it was based too much on the cleaning products at the time. After a course in a Swiss company in the sector and a few months of practice at one of their representatives, Marcello opened his first studio near Milan and soon moved it to the town, where it is now.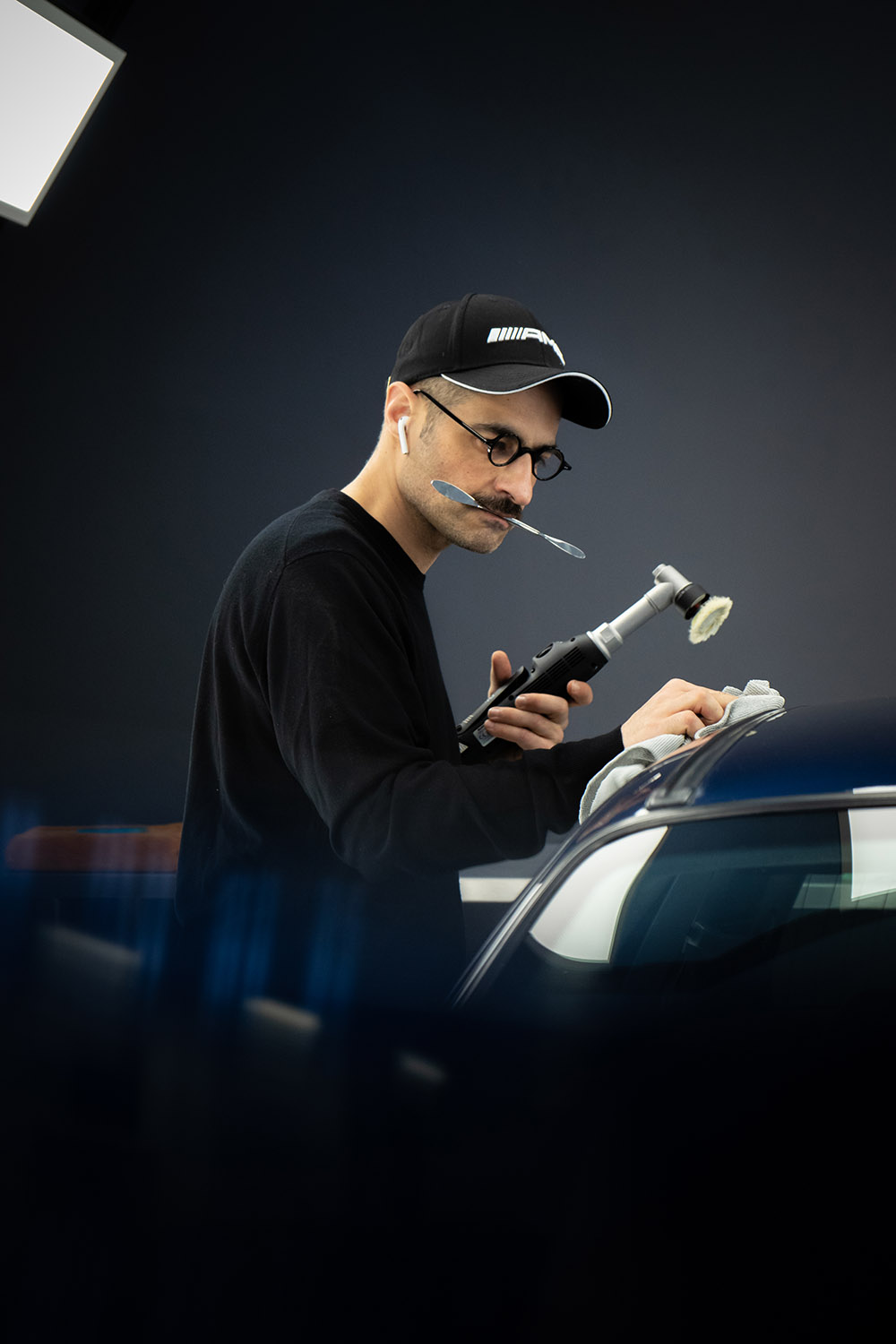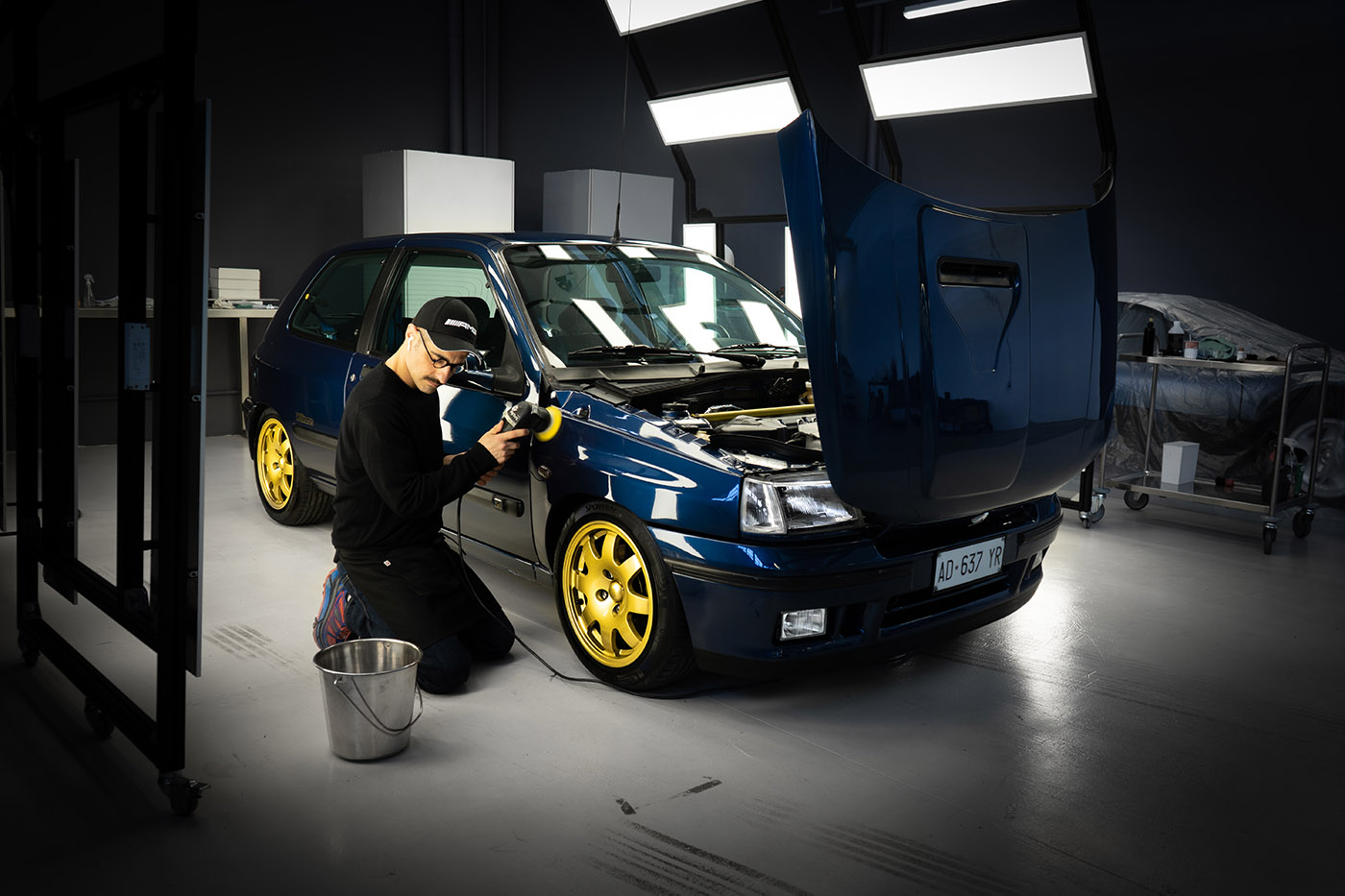 You are a car enthusiast since you were a boy. What factor seduces you the most when working with them? Shapes, surfaces, light reflections…
"It is the dialogue with surfaces during their decontamination that interests me: sometimes it can be very difficult, therefore challenging. Recently I have been working on Simon Kidston's 1966 Giulietta TZ2: a rather critical case, because the car is worn, has done a lot of competitions and has a notable age. The surface had several cracks, even closing the doors involved a risk that parts would come off, they had to be handled gently; such an agée lady had to be treated with great care. Certainly, an electric polisher could not be placed on it, because weight and vibrations would have further compromised its surface, which was cleaned by hand with small patient gestures".
How long did it take?
"It was a very prudent and conservative Detailing effort that took five days of work. In such cases I have to draw from the pictorial restoration, stopping the deterioration without wasting anything original. The Alfa Romeo shield was also contaminated because there was a touch up of the paint and I had to mechanically remove it with an awl: if I had used solvent, I would probably have opacified the plastic crystal and the logo would no longer be readable".
Do you happen to work on certain models more often than others?
"I specialize in Porsches: 911, 993, 964, 996. I make many of them, I know them by heart".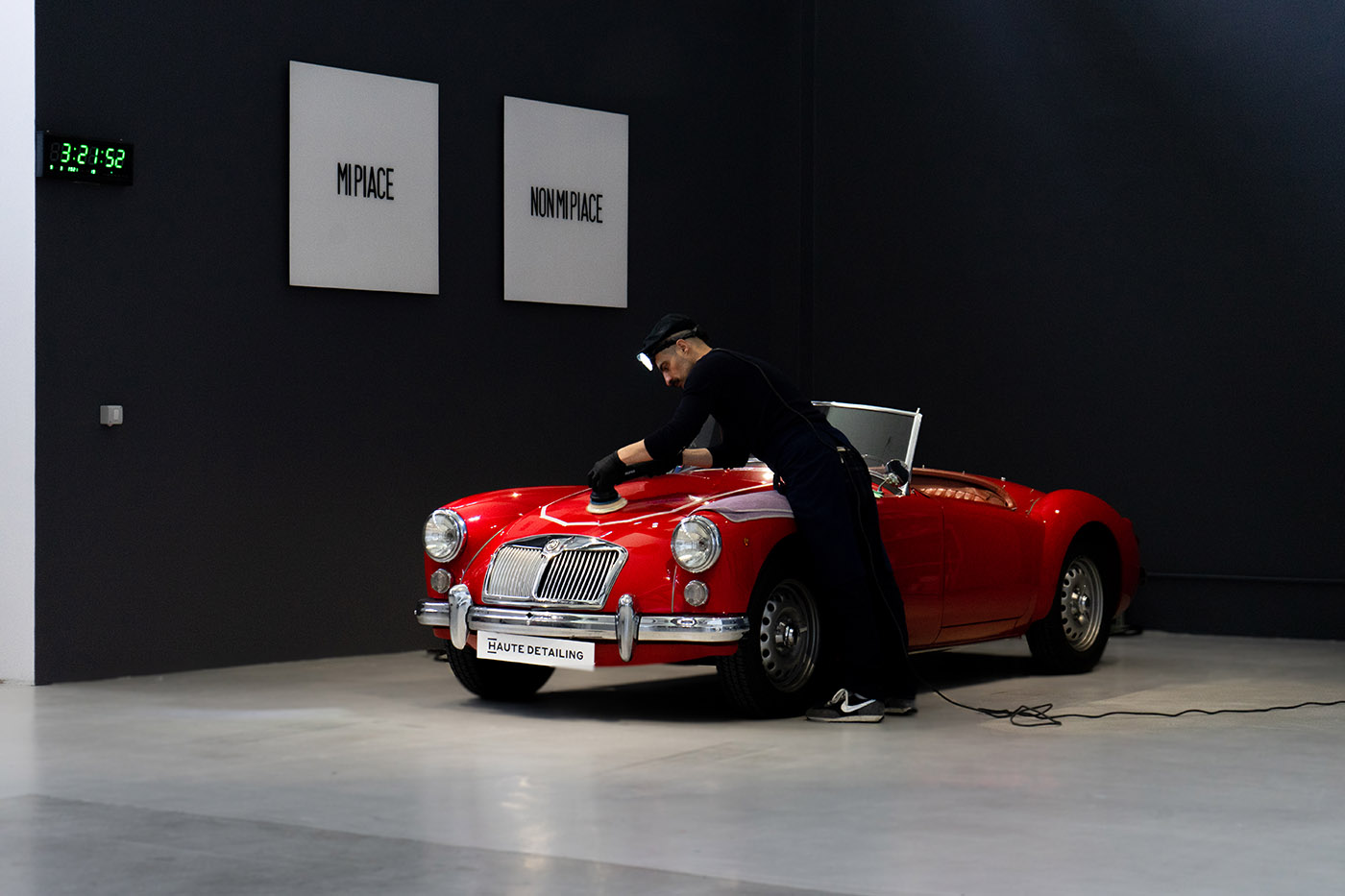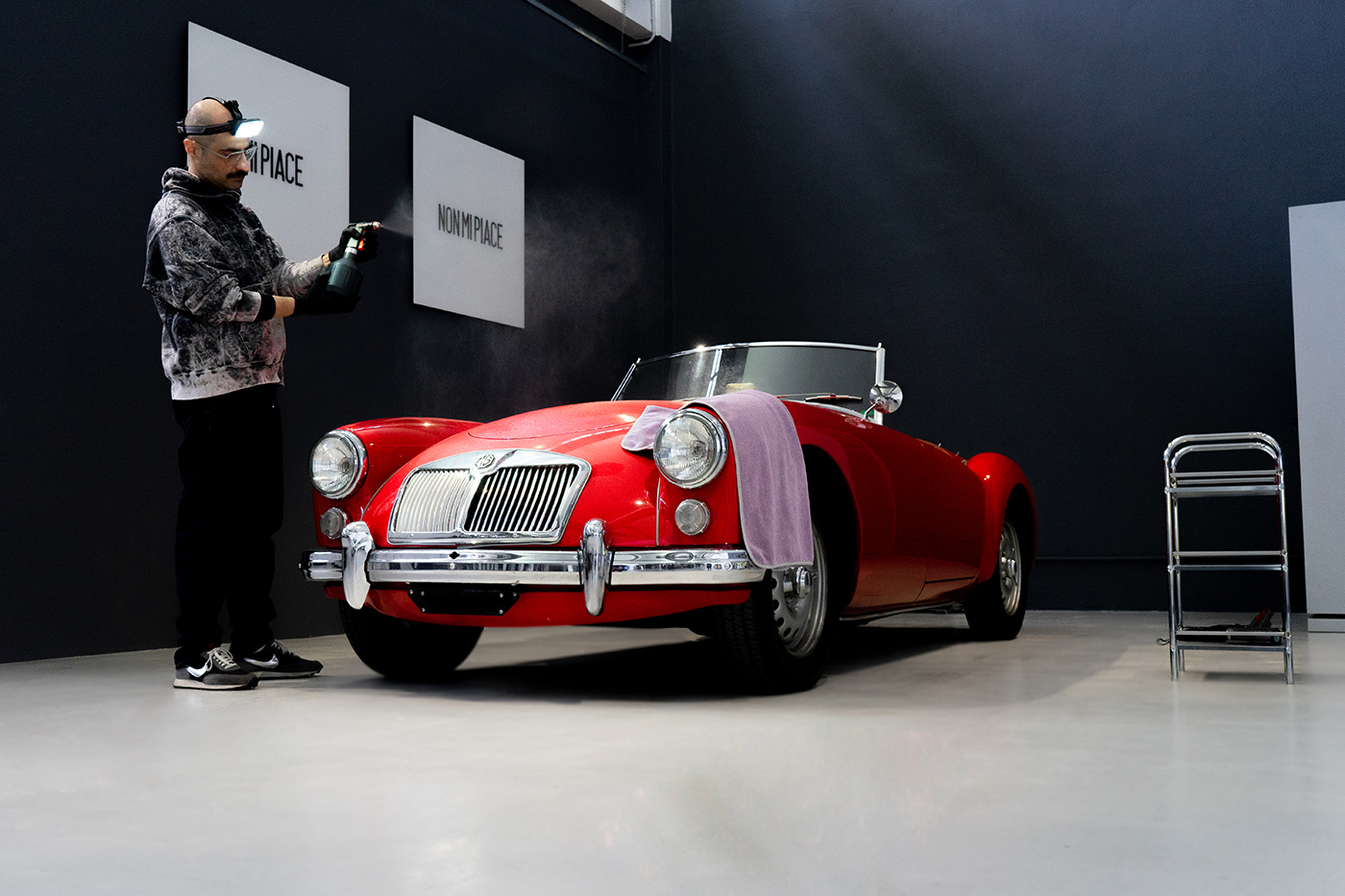 How do you manage to always keep up to date on the latest tools and techniques?
"There are two experts that I am continuously in contact with. One of them works in a leading company for polishing products and, even after six years of doing this job, I discuss the most complex cases with him. For example, I will soon work on a Lamborghini Miura that has been repainted several times: we will see, with him, which is the best treatment, because in this type of situation, the various layers do not always have the same polishing treatment, so it's important to first understand it well. Sometimes we clash with him too, because obviously over the years I too have developed convictions and techniques".
Would you please give an example of a personal technique of yours?
"The use of a small steel spatula for the clay, split in two parts, covered by a microfiber cloth, allows me to get to those interstices where perhaps there is cracked paint and therefore, I cannot use water or a chemical product. I normally use it in the outline of a lighthouse or between the window seal and the glass to remove deposits that may be even forty years old".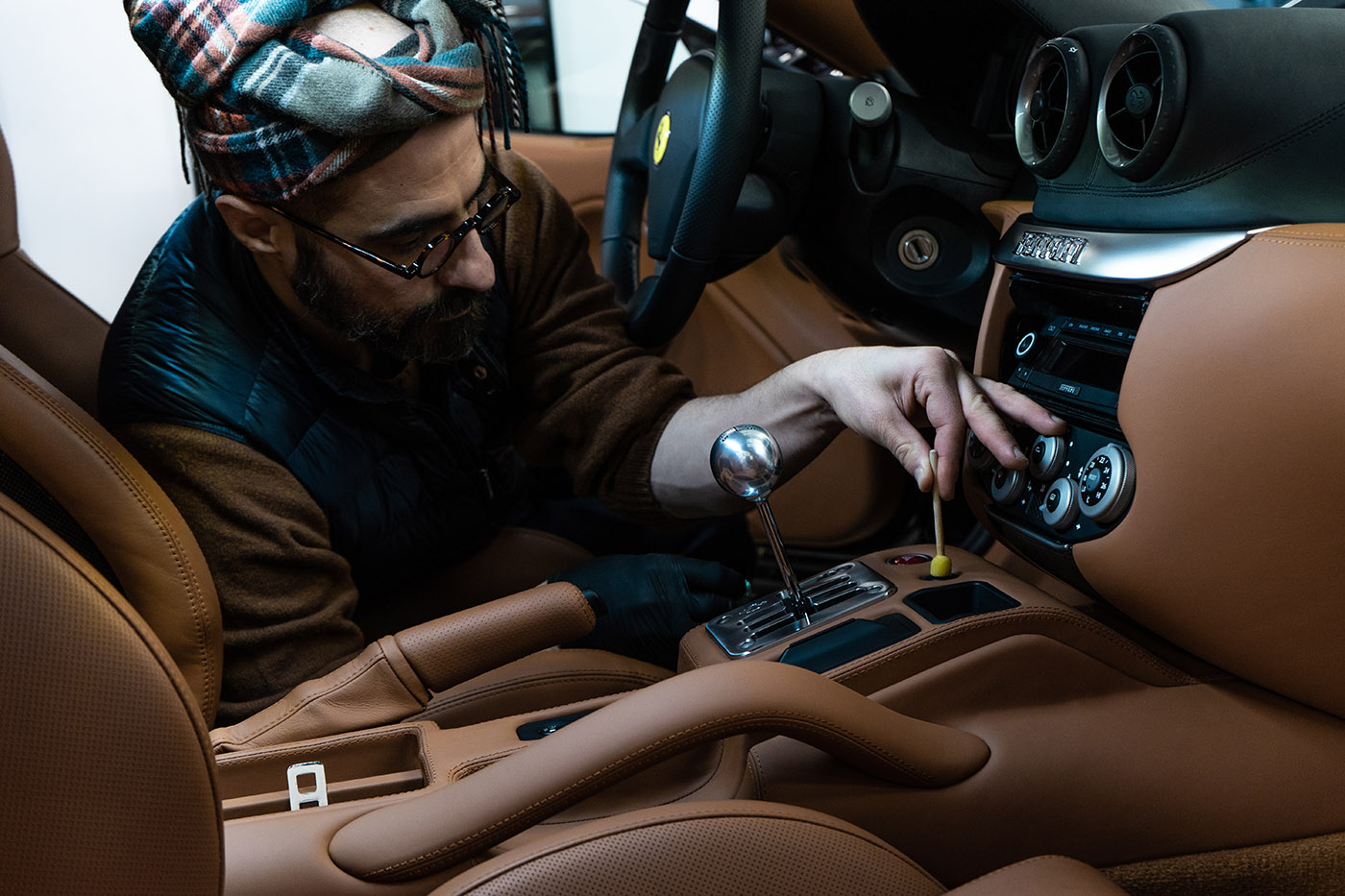 What are the essential skills of an Haute Detailer?
"Respect for the uniqueness of things and also culture. I prepare a lot for facing certain challenges in my work; I study every day. I also need a continuous dialogue, which also happens with the customers, who are a very important sources of information".
Why did you choose to place your business in the Lapo Elkann's Garage Italia HQ?
"I am in collaboration and in partnership with Garage Italia. They were a sort of patron for me because they appreciated my particular approach to Detailing and they wanted to host me in their famous workshop".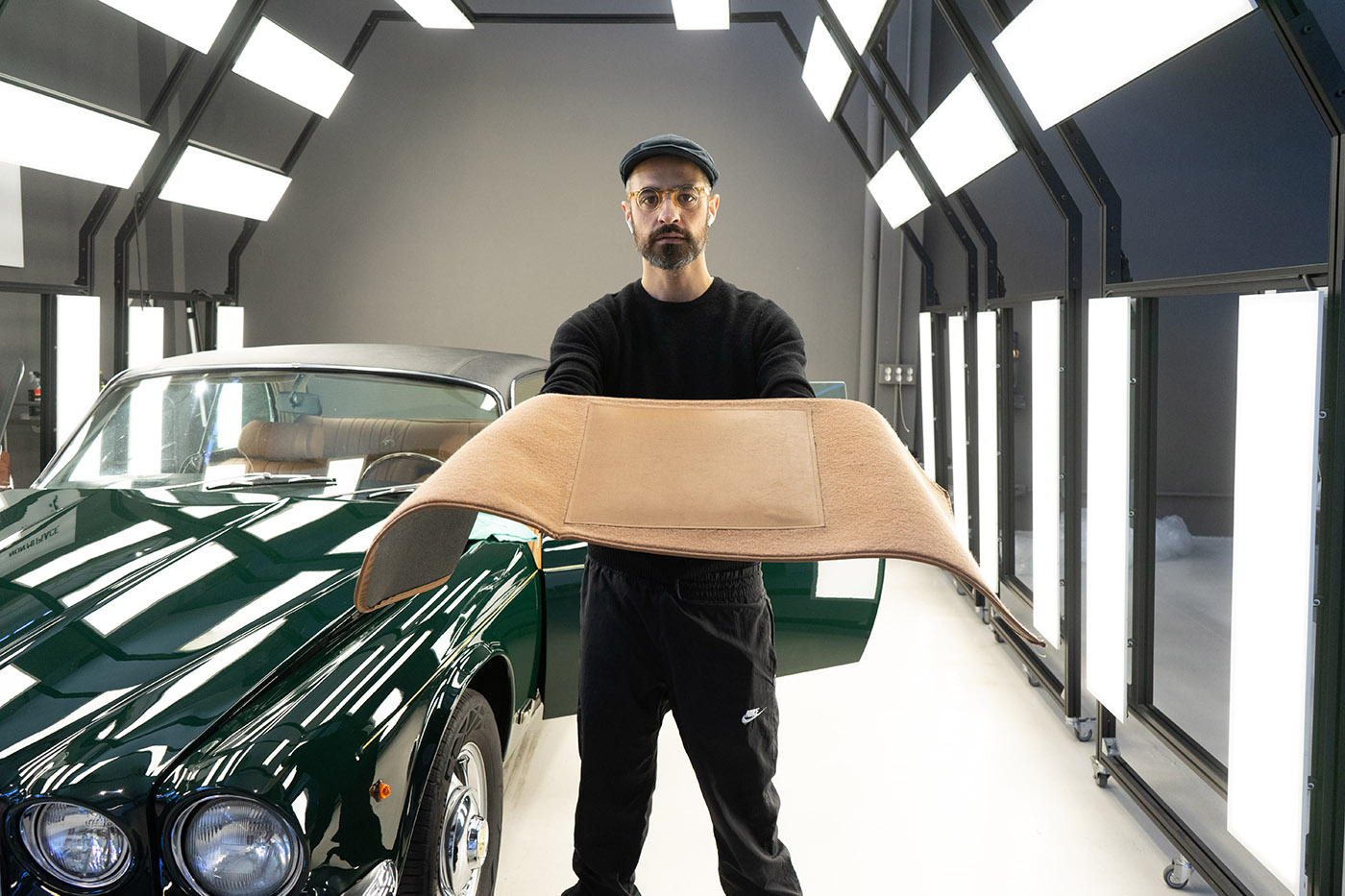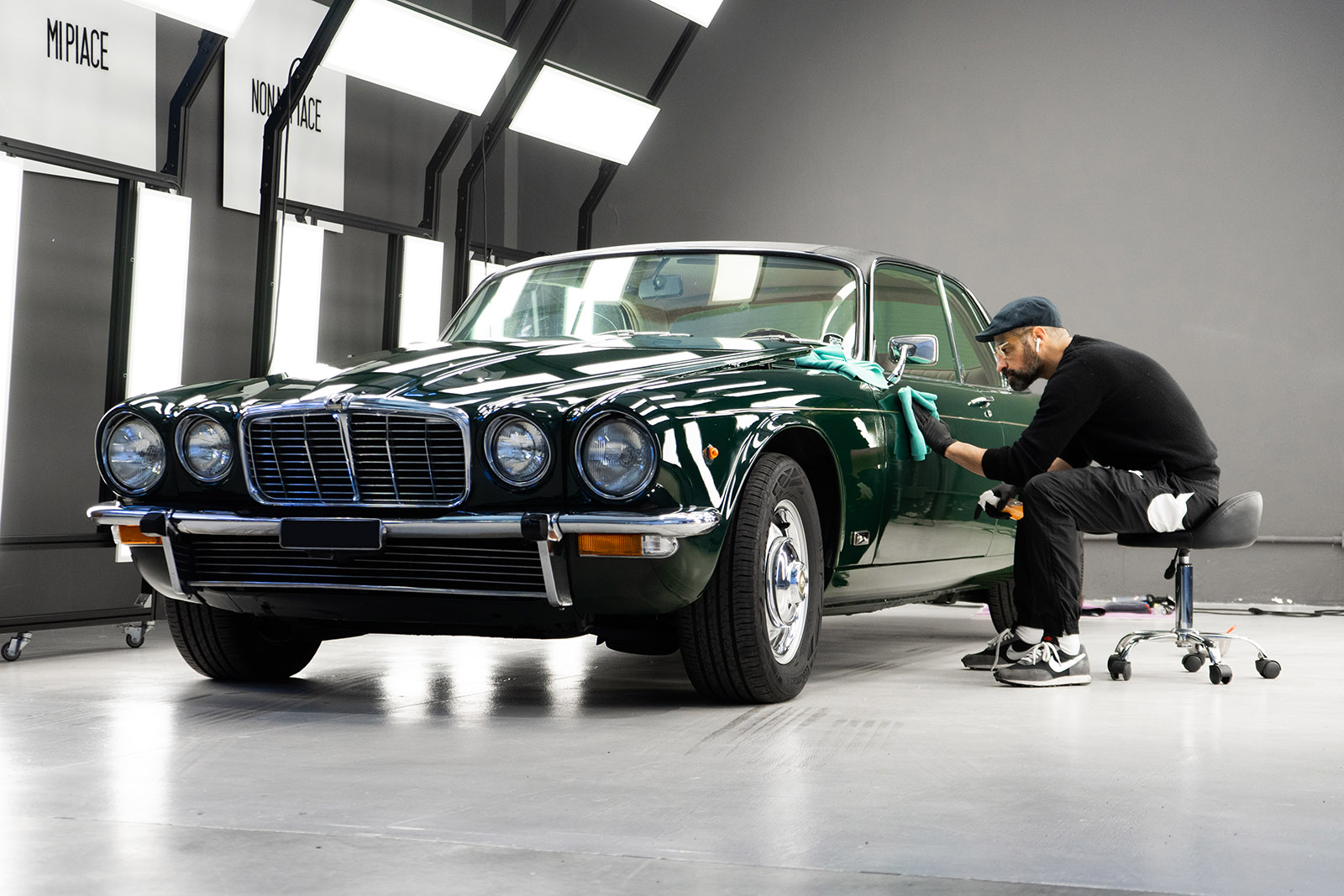 How can you specifically list your Haute Detailing services?
"Washing for classic cars, polishing (nitro, direct enamels and first two-layers); leather cleaning (aniline, semi aniline, pigmented leather and Connolly). Most recently I've been specializing in manual engine cleaning without water, only with a little calibrated humidity and an emulsion of water and natural coconut oil".
What was your most satisfying moment in 6 years of business?
"I have had many satisfying moments, to tell you the truth. But… I am a huge fan of Pio Manzù and once his son brought me a Fiat 127 of theirs to do the Detailing. I felt like crying, I was so happy!".
Marcello Mereu
Garage Italia
viale Certosa 86, Milan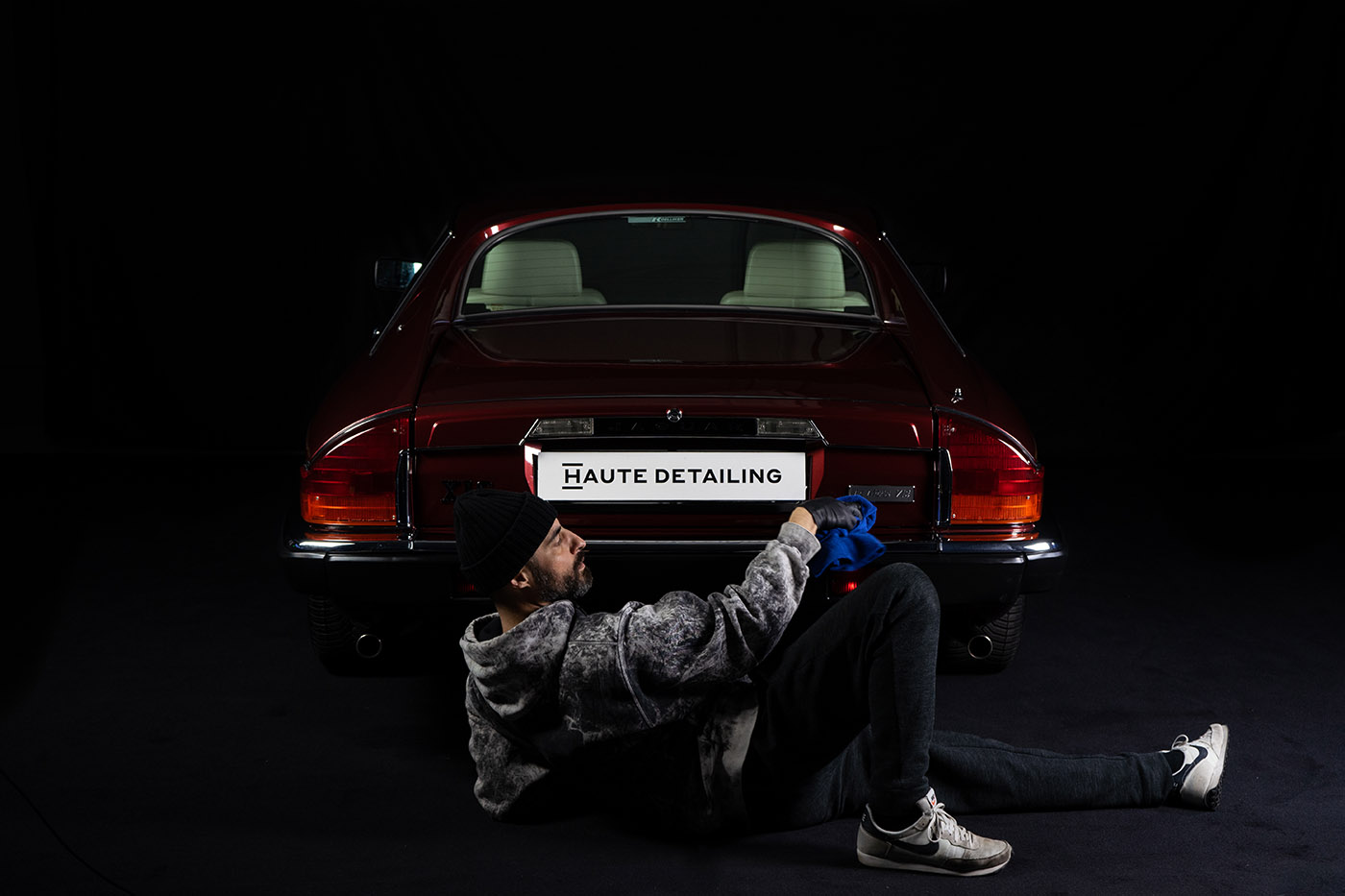 ADVERTISING INFORMATION
© UNHAUTORIZED REPRODUCTION FORBIDDEN